Trevor Bauer Is an Interesting Trade Target for Padres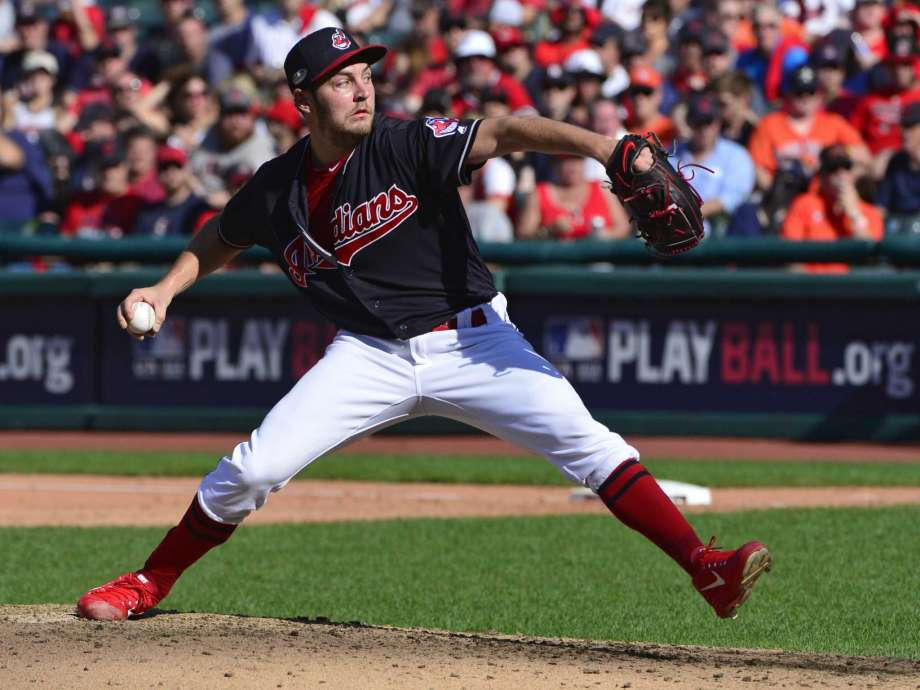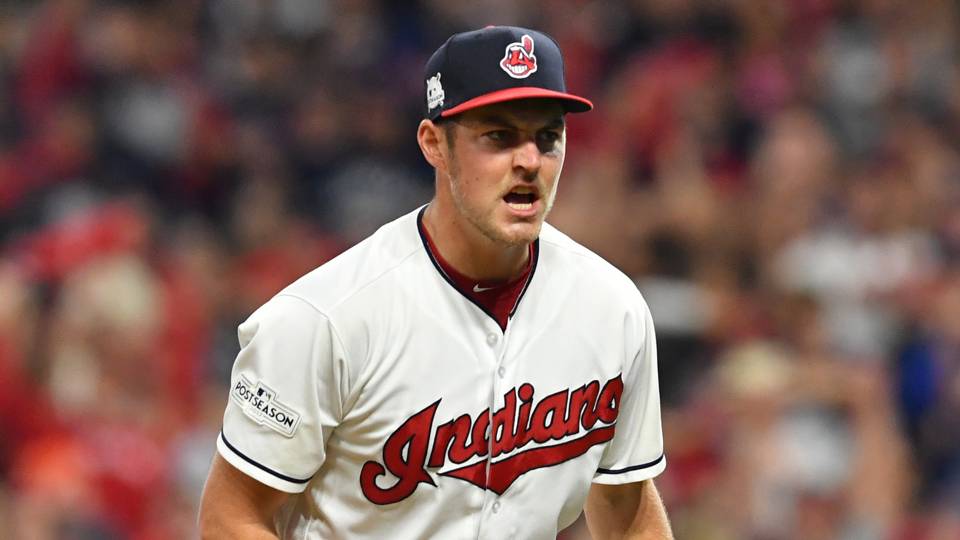 The San Diego Padres quest for starting pitching could end with the team acquiring right-handed pitcher Trevor Bauer from the Cleveland Indians. The eccentric pitcher would easily boost the Padres' starting staff as well as their credibility heading into the 2019 season.
The game of baseball is an ever-evolving sport.
Adaptation is vital for success as there will always be a new angle to explore.
The recent baseball analytical boom has given scouts and front offices a new way to evaluate talent. Numbers like spin ratio, exit velocity, and launch angle are heavily mentioned as even the most stubborn of baseball purists realize their value.
One player who is definitely on the forefront of all this is Indians' right-handed pitcher Trevor Bauer.
The former UCLA Bruin has always moved to the beat of his own drum. He embraces things like a Rapsodo Machine, a Trackman machine (both pitch tracking technologies) and Edgertronic cameras (high-speed velocity cameras) to get further advancement on his own mechanics. Bauer is basically his own pitching coach as he has his motion down to an exact science.
Some in the game of baseball do not like Bauer. They do not appreciate his personality. Trevor Bauer is brutally honest. Almost to a fault. If he has something on his mind, he has no problem saying it. That can be taboo in the game of baseball and it clearly rubs some people the wrong way.
The main thing you have to remember about Bauer is that he wants to win. He wants to get better. His methods might be unorthodox, but so were Tony Gwynn's constant recording of his at-bats in the early to mid-'80s. Now everybody in the game of baseball does it. We mock, as a society, what we do not understand. Bauer is in the front and center of technologies that will eventually be used by all in the game of baseball from the majors on down to little league.
Why Trevor Bauer makes sense
The Padres need an ace and he could be on the verge of stardom. The 2018 season was a breakout year for the pitcher in the major leagues. He showed that he is indeed a top-of-the-order type of pitcher. Bauer went 12-6 last year with a 2.21 ERA and a 1.089 WHIP in 175 innings. He struck out 221 batters in that time. If not for a line drive off his shin that broke his leg late in the year, he would have clearly been in the AL Cy Young Award conversation. At 28, there is potential for him to get better. He strikes batters out, has a nasty attitude about it and is unafraid to lead by example. If players want to learn from him, all they need to do is ask for assistance.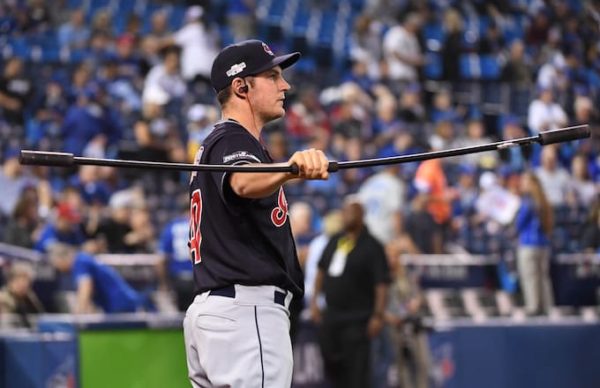 The year by year contract goal that he has is a bit concerning (after his current deal runs out after 2020, he has said numerous times that he will sign only one year contracts for the rest of his career). He wants to be paid what he is worth each and every year so there are two sides to this ideology. If he continues his upward trajectory then there are plenty of reasons to get invested in him moving forward. There is the possibility that he moves on from the team eventually, but if he is kept happy then he should have no problem remaining with the Friars. Happiness and what makes him feel good is what truly rules Bauer. A successful Padres franchise full of young players who adapt and learn from him could be exactly what this right-handed pitcher craves. Trevor Bauer could excel in a place where he is allowed to be himself. Plain and simple.
Risk vs Reward
In any trade, there is a risk. When you acquire a player you never really know how they will fit in. Bauer is a California native and does have a laid back attitude about his approach. He does his work, but he just goes about it in a different way than most. From the long javelin-like poll in which he uses to stretch out his shoulder and arm before appearances to the fact he constantly throws the baseball in-between starts, Bauer does his own thing. He has remained relatively healthy as far as his arm is concerned so there is no real reason to challenge his preparation between starts on the mound. Though he has yet to eclipse 200 innings in a major league season he has made 26 starts or more for five straight years. Walks had been an issue for Bauer in the past preventing him from going deep in games but he got his bb/per nine innings average down to 2.9 last season which was a new career best. The Padres need someone to eat innings. He is poised to do exactly that in 2019.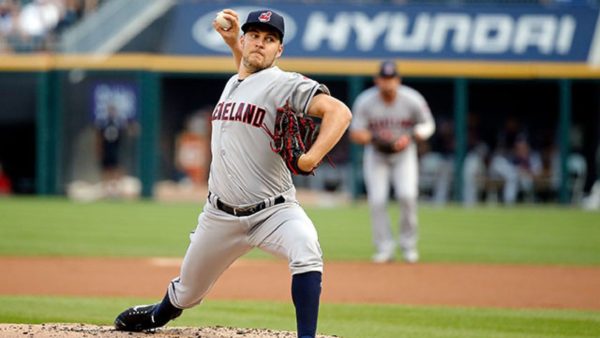 There are only two years of control left on Bauer so that is a bit concerning. The year to year contract idea gets in the way of a potential long-term deal, but he has every reason to be highly motivated to have a great year (each season). If you ask Bauer, he predicts a Cy Young Award in his future. He has that type of confidence. The Padres are looking more and more like a team that is built to win sooner rather than later. The addition of Trevor Bauer could help push this pitching staff in the correct direction.
What the Indians would want
There is a clear need in the outfield for the Cleveland Indians. The Padres have several major league caliber players who could be attained for the right price. Hunter Renfroe, Wil Myers, Manuel Margot, Franchy Cordero, and Franmil Reyes would all be an upgrade for an Indians' outfield that currently consists of Greg Allen, Leonys Martin, Tyler Naquin, Jason Kipnis, and Jordan Luplow. There is time for the Indians to upgrade through the free agent market, but the team is strapped for cash and cannot offer much to solve their issue. Trading a pitcher just seems inevitable as the Indians have several pitchers worthy of being in the rotation.
An outfielder alone would probably not be enough for Cleveland to part with pitching, but thankfully for the Padres, they have plenty of other ways to upgrade the Indians. Of course, the number one farm system in all the land could provide adequate young players to entice the Tribe. Indians management would probably require a young hurler or two in order to get a deal accomplished. With Joey Lucchesi, Eric Lauer, Jacob Nix, and Brett Kennedy already having major league experience, the Tribe could get a pitcher in return who could help them in 2019. These two teams match up very well in a potential deal and anything can happen in the coming weeks.
The verdict
This idea makes perfect sense if the Padres do their homework and approve of Bauer and his personality quirks. The team is trying to be on the verge of cutting edge technologies, so you can see them embracing his pitch tracking concepts and using them throughout their minor leagues. Trevor Bauer fits a need for the Padres and the team has plenty to offer the Indians in terms of players. Cleveland would save some money and add multiple players to their roster. This could come together quickly, especially if the Padres choose to change gears and become relevant in 2019.
Total Views: 282 ,
(Visited 1,545 times, 1 visits today)