Finding Positives in Another Losing Season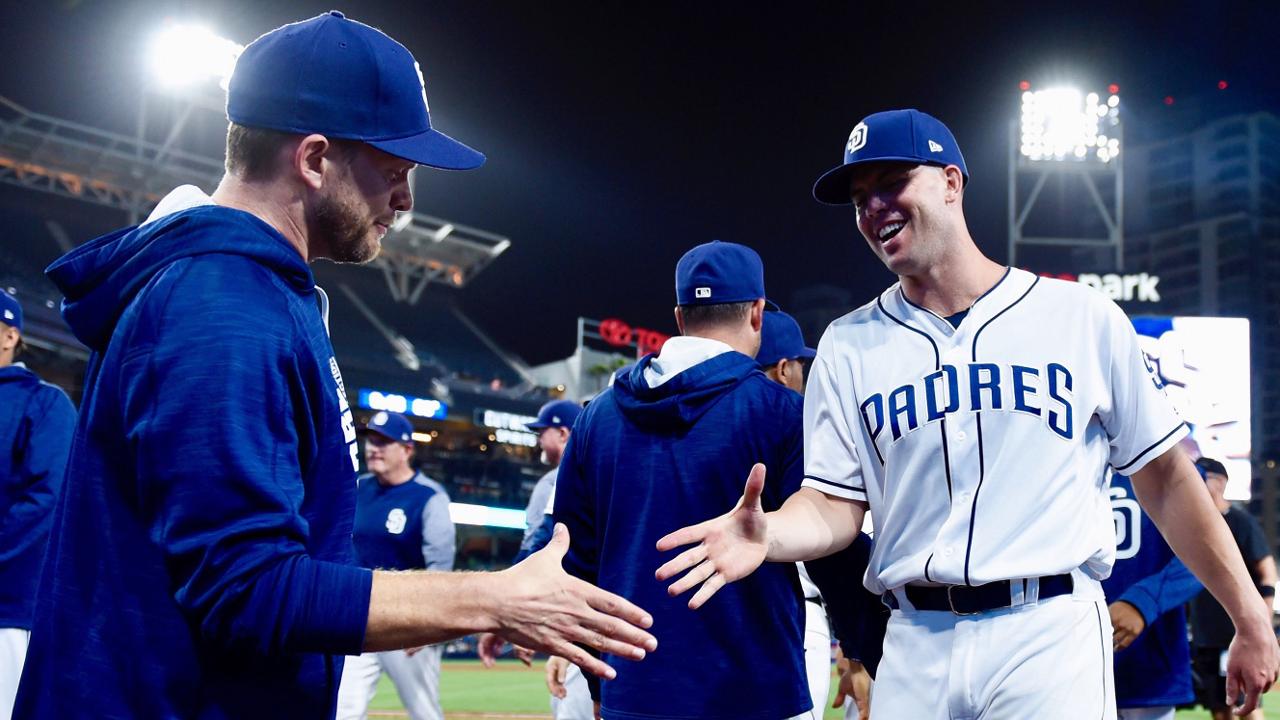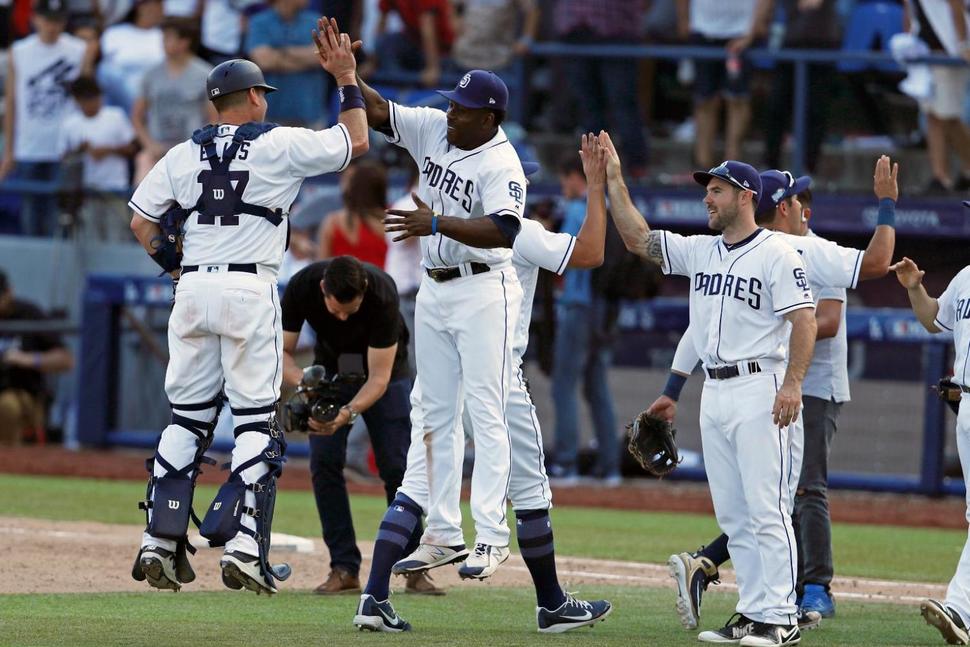 Last year the Padres finished the season with a 71-91 record, 13 games behind the Los Angeles Dodgers in the National League West. At this point, 98 games into the season, the Padres have the worst record since 2009. The team has just 65 games remaining of this season to increase a miserable .412 winning percentage and end the season on a somewhat positive note. Despite the discouraging record, there have been positive signs along the way, bits of hope that fans can cling to while wondering when the front office's promises of a better tomorrow will become reality.
One of those front office executives, Ron Fowler, operates in some ways as the team's number one fan. As such, he does not mince words and has repeatedly expressed his disappointment with the team's performance. In an interview with Ben and Woods on the Mighty 1090 last week he bemoaned the fact that the team hasn't come close to a .500 record. Fans can appreciate his honesty and know that he's not too shy to let everyone from general manager A.J. Preller on down know that he's far from satisfied.
In the meantime, thanks to Freddy Galvis, the Padres have an actual, living, breathing shortstop. Galvis, along with the National's Trea Turner, currently ranks third in defensive runs saved (10) behind the Angels' Andrelton Simmons (13) and Cub's Addison Russell (11). His addition alone has made Padres' games far more watchable. Thanks to his experience, he has the confidence to range far afield, throw from his knees and otherwise get the job done.
In his first six games after returning from the disabled list on June 21 right fielder Wil Myers had just four hits in 19 plate appearances. So far in July (43 plate appearances), he has batted .326/.431/.860 with six home runs, three doubles, a triple and eight walks. Maybe, just maybe Myers will finally come closer to living up to the Padres' expectations when they traded for him.
On July 10, Eric Lauer came within an out of a complete game against the Dodgers. Before that, the first year pitcher's longest outing had been six innings. After all, the Padres need to protect valuable young arms such as Lauer's. He did get the win over a formidable foe, throwing 73 of his 115 pitches for strikes. Lauer has an ERA of 2.33 over his last eight starts. His pickoff move continues to surprise runners who venture just a bit too far off the bag at first.
Austin Hedges has always been known as a glove-first catcher, and he wins accolades for his performance behind the plate and his work with the pitching staff. At the plate, however, he had been particularly underwhelming in the first month of the season in which he batted under the Mendoza line (.200) with an anemic on-base percentage of .246. Someone must have charmed his bat this month, as Hedges has hit .433/.485/.700 in 30 at-bats.
Thanks to the plethora of outfielders on the roster, Travis Jankowski was considered a useful fourth or even fifth outfielder and pinch runner at the beginning of the season. In April he had only six plate appearances, but he has gotten more regular playing time, especially against right-handers. In 164 plate appearances against righties, he has batted .293/.376/.378.
With pitching coach Darren Balsley providing behind-the-scenes assistance, Tyson Ross bounced back from two uncharacteristically lousy starts this month. Against the Diamondbacks in Arizona, Ross pitched just two innings in a 20-5 horror show. He gave up eight runs on seven hits, including three home runs. A suggestion from Balsley helped him regain his slider, and he didn't allow a hit in 6.1 innings in a game the Padres ultimately lost 3-2 to the Dodgers.
And finally, the Padres can't possibly lose four games next week thanks to the All-Star break. Players and fans alike can relax and focus on the home stretch (and that better tomorrow).
Total Views: 219 ,
(Visited 245 times, 1 visits today)