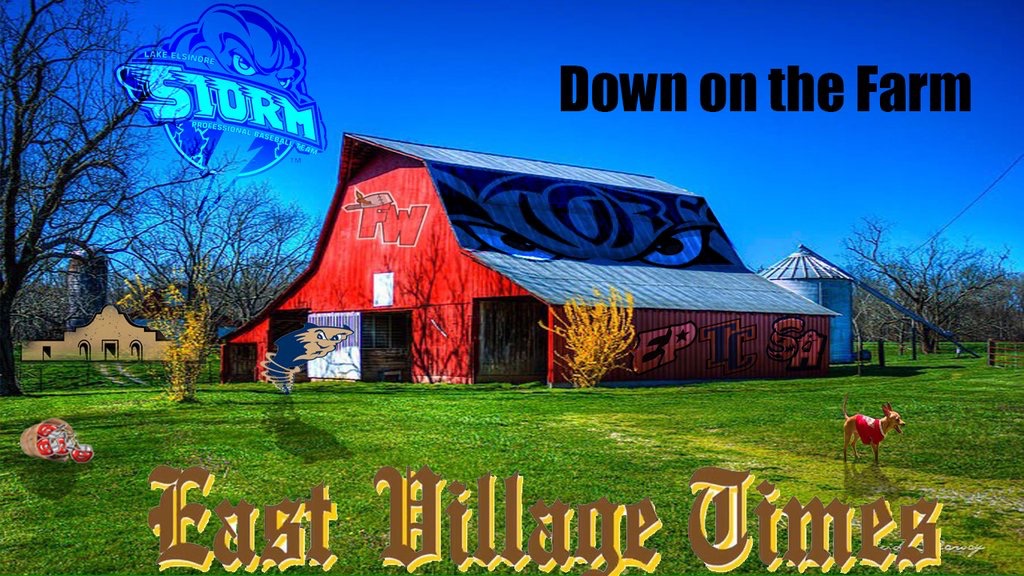 The San Diego Padres affiliates went 2-2 on Tuesday. El Paso, San Antonio, Fort Wayne, and Tri-City all had the day off.
Here is a recap of the day's events.
Lake Elsinore (42-47) lost 5-1
The Storm lost 5-1 at home to the Inland Empire 66ers. The offense was held to eight hits, collecting four over six innings against Inland Empire starter Luis Madero. Ronald Bolanos took the bump for Lake Elsinore. He allowed two runs on two hits over six innings, walking four and striking out five. Inland Empire scored one run in the fourth inning and another in the sixth, followed by three more in the seventh.
Edward Olivares: 1-for-4, 2B
Luis Torrens: 2-for-4, R
Jorge Ona: 1-for-4, 2B
Allen Cordoba: 2-for-4
Ronald Bolanos: 6 IP, 2 H, 2 R, 1 ER, 4 BB, 5 SO
Carter Capps: 2 IP, 1 H, 0 R, 0 BB, 1 SO
Arizona League (1) Padres lost 10-1
The Padres fell behind 5-0 early and never rebounded. The Rangers scored five runs in the second inning. They scored three more runs in the sixth to put the game completely out of reach. The Padres' only run came in the eighth inning when Tyler Benson hit a triple and then proceeded to score on a wild pitch.
Lee Solomon: 2-for-4
Nick Gatewood: 1-for-3
Tyler Benson: 1-for-3, 3B, R
Arizona League (2) Padres won 5-4
The Padres were able to walk off by way of a wild pitch against the Reds. The Padres fell behind 4-0 through six innings before mounting a comeback. The Padres scored one run in the seventh, two in the eighth and two in the ninth. Jason Pineda hit an RBI-double in the seventh to get the Padres' first run on the scoreboard. Tucupita Marcano drove in two runs with a single in the eighth. Blinger Perez tied the game in the ninth with a sacrifice fly and then Pineda scored the winning run on a wild pitch.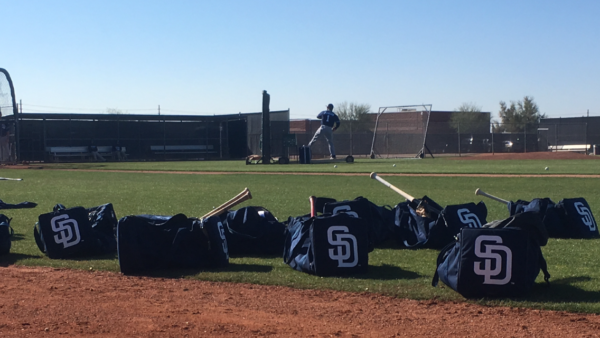 Tucupita Marcano: 2-for-4, 2 RBI
Jason Pineda: 2-for-4, 2B, RBI, R
Jonny Homza: 1-for-4, R
Dominican Summer League Padres (19-13) won 5-3
The Padres overcame a deficit to defeat the White Sox. The Padres trailed until the eighth inning when they scored two runs to take the lead. They added an insurance run in the ninth. The White Sox scored their three runs in the fourth inning. The Padres got two runs in the seventh inning. One run was scored on a wild pitch and the second was scored on a balk. In the eighth inning, Victor Nova scored the tying run on an error. Vladimir Echavarria scored the go-ahead run, also on an error. Christian Heredia hit a solo home run in the ninth. It was his third of the season.
Christian Heredia: 1-for-4, HR, 2 R
Vladimir Echavarria: 1-for-3, R
Victor Nova: 0-for-2, R
Total Views: 181 ,
(Visited 289 times, 1 visits today)