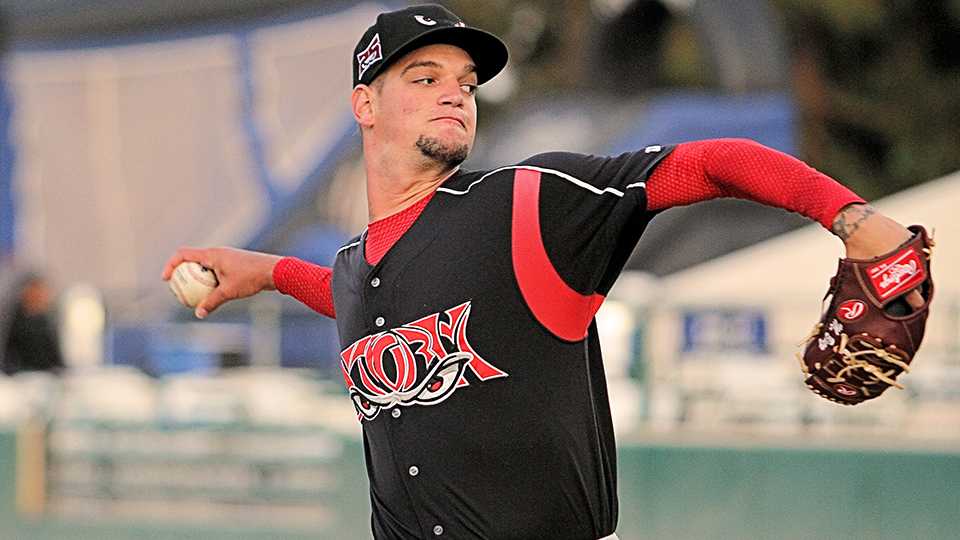 The additions of Joey Lucchesi and Eric Lauer to the Padres' rotation in 2018 has emphasized the impact that pitching prospects will have to the team's future success.
Saying that, it is a very good sign that San Diego possesses one of the best farm systems in terms of pitching arms.
Atop the system is an electric Cuban by the name of Michel Baez.
Last year, his first in the system, was a resounding accomplishment for the 22-year-old as he utilized his plus fastball, above-average slider, and developing changeup to dominate low-A ball hitters. He ended the 2017 season with an .832 WHIP, 2.54 ERA, .299 FIP, and 12.58 K/9 and earned himself a place among the top 50 prospects in the league.
However, scouts still saw a major drawback to his game in the form of his command, and the 1.23 BB/9 rate he carried in his first year wasn't enough to stifle concerns.
In the early goings of 2018, it seemed like Baez was a representation of those question marks. He surrendered 17 free passes in his first 32 frames and the outcome was a depressing 53.12% walk rate. The wildness caused him to sport an ugly 4.29 ERA through five games and there were some worrisome red flags.
He was widely disappointing fans; however, like in the case of Fernando Tatis Jr., situations changed immensely for the better.
As hoped, Baez bounced back to a great degree. In his last two appearances, the big right-hander has only walked one batter. To put it another way, the Cuban fireballer has pitched in 11.1 innings and accumulated a minute 9.09% walk rate. That is a huge decline from prior performances and is more reminiscent of the pitcher Baez was shown to be in 2017.
The improvement has given him a 1.59 ERA in June while also lowering his earned run average from 3.38 to 2.91.
As a result of the recent success, there is hope that there will be no more setbacks in the coming months. He is on his way to another excellent season and should progress to being among the top ten right-handed pitching prospects in all of the minors. That isn't the reason for this article though; instead, it's about showing how Baez' recent advanced command paints the picture of a future possible ace in Petco Park.
He is very important to the ambitious title-driven Padres, and his return to elite-level performance provides optimism that no struggle will keep him from making a glorious impact in the city of San Diego one day.
Total Views: 75 ,
(Visited 716 times, 6 visits today)