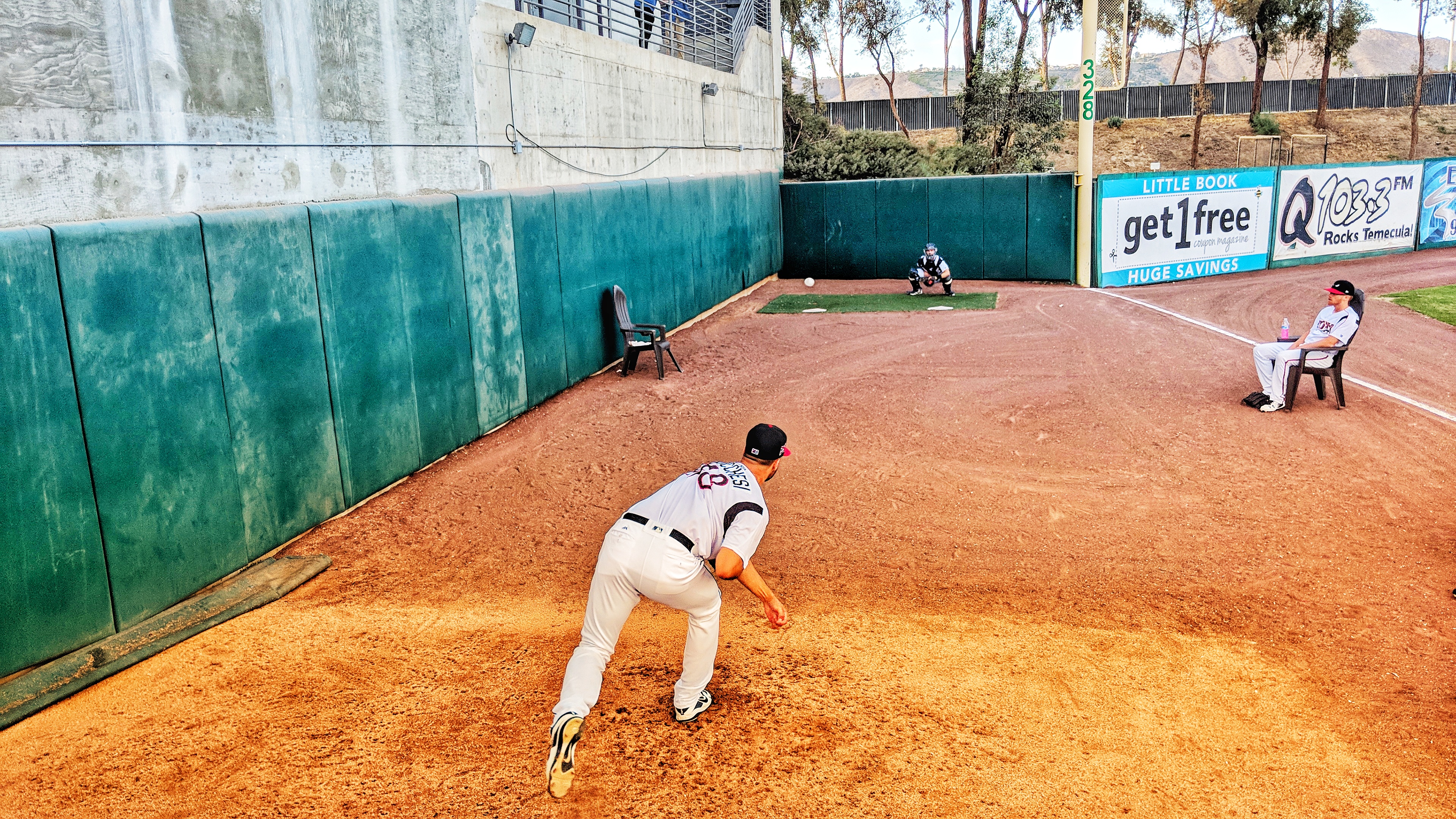 The Diamond- Lake Elsinore, California
When Joey Lucchesi took the mound on opening night for the Lake Elsinore Storm in 2017 it was anything but ordinary. For most, Lucchesi was not the name people were expecting with Anderson Espinoza, Cal Quantrill, and Eric Lauer all on the roster, but Lucchesi is someone that has always exceeded expectations.
"It's good to see some faces," Lucchessi said. "I learned a lot here last year and it was good to see Manager Edwin [Rodriguez] and everybody else."
The fourth round draft pick out of Southeast Missouri State has made a career out of exceeding expectations, and even though he has rocketed through the Padres' system, nobody would have predicted he'd be the first pitcher in the 2016 draft class to reach the Major Leagues.
Lucchesi took the mound on Thursday night against the Rancho Cucamonga Quakes looking to work through any lingering effects from his right hip strain that sent him to the disabled list on May 15.
Lucchesi would need only ten pitches to start the game, nine of them strikes, as he would get a weak groundout, a strikeout swinging on his "churve", and a strikeout looking on a 93 MPH fastball to end an efficient first inning.
The second had a similar look to the first, getting a weak groundout to begin the inning, a strikeout looking on the churve, and another groundout to finish the inning, needing 13 pitches this time.
Lucchesi would continue to pitch well in the third, allowing one runner to reach on a hit-by-pitch, but would retire the other three rather easily with two strikeouts and a foul-out by Hamlet Marte.
#Padres #Storm Lucchesi strikes out Connor Wong after the HBP to Berman. @EVT_News pic.twitter.com/1xAGEV8ppB

— Patrick Cusick (@TheProfessorPQ) June 15, 2018
Lucchesi would get much of the same in the fourth, getting Rylan Bannon to fly out to centerfield, the first ball hit to the outfield, Cristian Santana to ground out softly to the mound, and Logan Landon to strike out looking.
Lucchesi would finish his night after that throwing 43 pitches with six strikeouts, not allowing a hit to the Quakes.
"I felt good, it felt like I was throwing harder and the results were really good," Lucchesi said after his start. "I was able to field, that's the important thing. I didn't feel anything and that's what I was worried about was the fielding."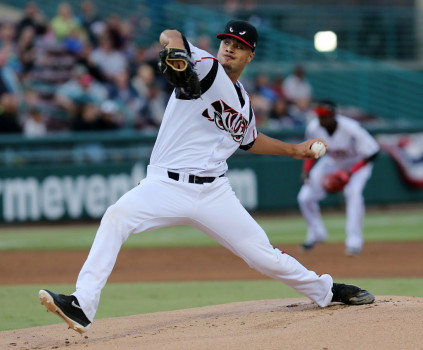 Lucchesi pitched great in his first rehab appearance and all signs look like he came through the start without any lingering pain. These are positive signs for the rookie left-hander, who could potentially help the Padres soon.
Game Notes
– Austin Hedges swung at the second pitch he saw from Rich Hill and blooped a single to right. He doubled off the left field wall in his second at-bat against the lefty. In the fifth, on Hill's last pitch, Hedges added a sac-fly on a good at-bat. Hedges looked healthy tonight, both at the plate and catching Lucchesi. He would finish the night going 2 for 2 with a run and an RBI.
– Allen Cordoba has looked overmatched on his rehab assignment. He has one hit in 12 at-bats with six strikeouts. He looks destined to stay in the California League for the foreseeable future.
– Reggie Lawson pitched great in relief of Lucchesi. He struck out the side in his first inning, and went 1-2-3 in his second inning with another strikeout. In the seventh, the Quakes would get their first hit off of either Lucchesi or Lawson, but Lawson would settle down and retire the next three batters.
Lawson was a victim of a tight strike zone in the ninth, allowing two base runners via walk and an infield single on a lazy play by Cordoba. He would power through and finish the 2-0 victory, finishing on a 95 MPH fastball that got Omar Estevez to fly-out to centerfield to end it. The two combined for 12 strikeouts and Lawson ended up with five innings pitched, allowing two hits, two walks, and six strikeouts.
Total Views: 42 ,
(Visited 271 times, 1 visits today)