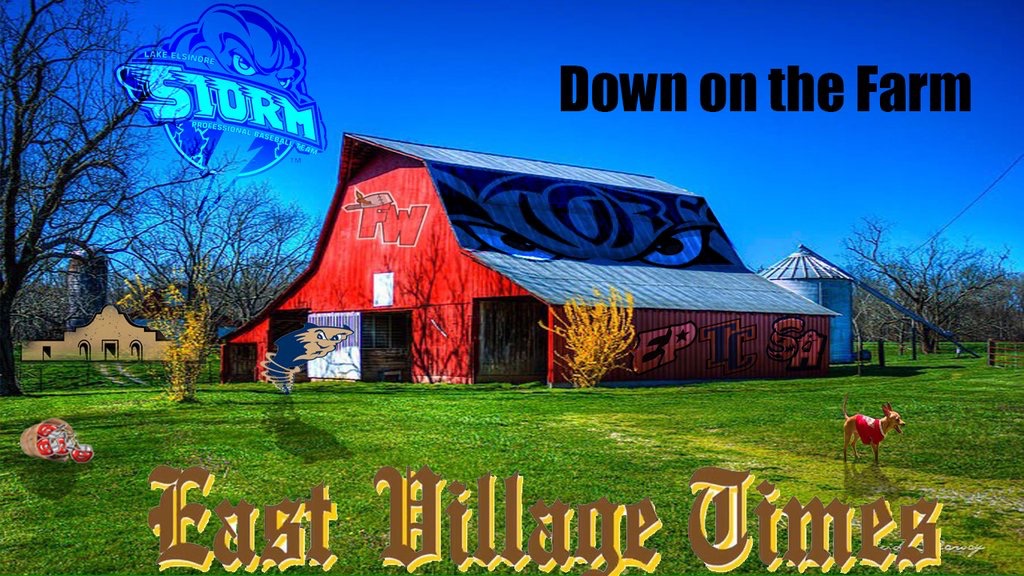 The San Diego Padres' affiliates went 3-2 on Thursday.
Here is a recap of the day's action:
El Paso Chihuahuas (33-34) Lost 7-5

Some Padre' major leaguers were in El Paso on Thursday, as both Franchy Cordero and Wil Myers were in uniform for the Chihuahuas. The duo should be back with the Padres in less than a week. Both men were rusty, but it was nice seeing them both complete a whole baseball game without incident. Brett Kennedy threw well in his first start off the DL, going five innings for El Paso. Brett Nicholas continues to hit, as he slammed his 14th homer of the year. El Paso left 21 runners on base in a game where timely hitting was an issue.
Wil Myers– (1-4) 2B, Run, RBI, K
Franchy Cordero– (0-3) Run, BB, SB, 2 K
Luis Urias– (2-5) 2B, RBI, 2 K
Brett Nicholas– (2-4) HR, 3 RBI, Run
Brett Kennedy– 5 IP, 6 H, 1 ER, 7 K (80 pitches- 58 strikes)
San Antonio Missions (42-24) Won 2-1
Cal Quantrill continues to look more comfortable on the mound, as he went seven strong innings on Thursday. The spin on his breaking pitches is returning and he clearly has no physical issues anymore with his arm. The right-handed pitcher just needs to build arm strength this season. The Missions now have a two-game lead over Corpus Christi for the Texas South first half title. The Missions only managed five hits on Thursday, but one was a homer off the bat of Austin Allen. Seven men were left on base for San Antonio, but Rowan Wick was able to nail down the save with a scoreless ninth. That is his third save of the year.
Austin Allen– (1-4) HR, RBI, Run, K
Webster Rivas– (1-4) K
Rod Boykin– (1-3) Run, K
Cal Quantrill– (win) 7 IP, 7 H, 1 ER, 7 K (93 pitches- 65 strikes)
Rowan Wick– (save) 1 IP, H, 2 K (16 pitches- 9 strikes)
Lake Elsinore Storm (33-34) Won 2-0

Plenty of major leaguers to see in Lake Elsinore as well, as Luis Torrens, Allen Cordoba, Austin Hedges, and Joey Lucchesi were all in action on Thursday. Torrens has been with the team all year, but the other three are up in the area for rehab. Lucchesi got the start and was magnificent. He went four perfect innings (one hit by pitch) for the Storm and showed no issue with his health. Reggie Lawson was supposed to start the game, but instead he relieved Lucchesi and completed the shutout victory. Austin Hedges got two hits against Rich Hill and looked comfortable with his swing. Hopefully his arm issue is a thing of the past.
Austin Hedges– (2-2) 2B, Run, RBI
Edward Olivares– (1-4) 2B
Hudson Potts– (0-4) 3 K's
Reggie Lawson-(win) 5 IP, 2 H, 2 BB, 6 K (77 pitches- 52 strikes)
Joey Lucchesi– 4 IP, 6 K (43 pitches- 32 strikes)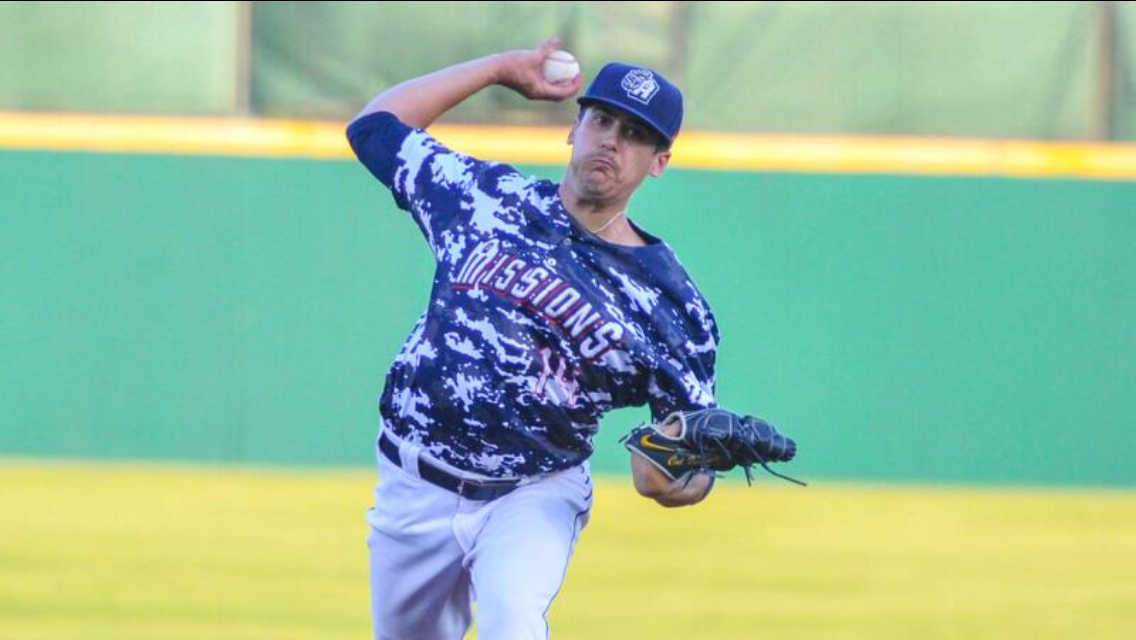 Fort Wayne TinCaps (29-37) Lost 7-2
Bowling Green got up early on the TinCaps, as Osvaldo Hernandez had problems with his defense. The Cuban, left-handed pitcher will have better days in his future. He allowed four runs (only one earned) in five innings pitched. Caleb Boushley relived him and threw gas on the fire, allowing three earned runs in only two innings pitched. The offense for Fort Wayne was non-existent as the team only managed three hits on the day and struck out 13 times.
Nick Feight– (1-4) HR, 2 RBI, Run, K
Tirso Ornelas– (1-3) BB, K
Jalen Washington– (1-3) 2 K
Osvaldo Hernandez– (loss) 5 IP, 9 H, 4 ER, 1 BB, 1 K (86 pitches- 54 strikes)
Ben Sheckler– 1 IP, 1 H (13 pitches- 10 strikes)
DSL Padres (7-4) Won 7-2
The DSL Padres have started out the season well, recording a 7-4 record through their first 11 games. On Thursday, Jefferson Garcia and Eudi Asencio held the DSL White Sox to only two runs on the day. The team recorded seven runs on six hits and were led by right fielder Christian Heredia who slammed a three-run homer in the second inning.
Luis Paez- (3-5) 3 RBI, Run, 2 SB
Christian Heredia- (1-3) HR, RBI, Run, K
Victor Nova- (1-2) 3 Runs, 2 BB, SB
Jefferson Garcia- 4 IP, 4 H, 1 ER, 6 K
Eudi Asencio– 4 IP, 4 H, 1 ER, 5 K
Friday's Probables
El Paso- Dillion Overton (3-2 2.50 ERA)
San Antonio- Jacob Nix (1-0 0.63 ERA)
Lake Elsinore- Adrian Morejon (4-3 3.66 ERA)
Fort Wayne- TBD
Tri-City- Henry Henry
Total Views: 43 ,
(Visited 280 times, 1 visits today)