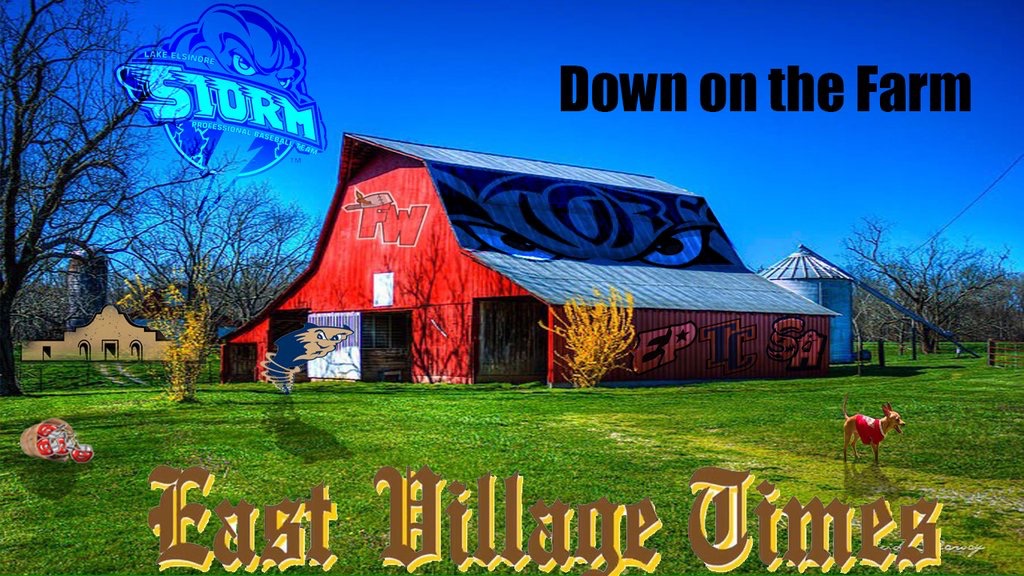 The minor league affiliates for the San Diego Padres went 4-2 on Wednesday.
Here is a recap of the day's action:
El Paso Chihuahuas (33-33) Won 7-6
It was a back-and-forth game in El Paso as the Chihuahuas tied the game, took the lead, lost the lead in the ninth inning, and then finally won the game thanks to Allen Craig's walk-off single in the bottom of the ninth. El Paso came back from a four-run deficit in the bottom of the fifth, beginning their rally with a bases-loaded walk from Nick Schulz, while Forrest Allday and Carlos Asuaje got RBI outs to tie the game up. Another Asuaje RBI and  Brett Nicholas would give El Paso the lead, but said lead would be surrendered in the ninth inning when the Sounds tied up the game. Before the game could go into extra innings, Craig struck a single to right field with two outs and the bases loaded to win the game for the Chihuahuas.
Luis Urias: 2-4, 2B, R, BB
Allen Craig: 1-5, RBI, 2 K
Carlos Asuaje: 1-4, 2 RBI, BB
Brett Nicholas: 1-4, HR, RBI, 2 R, BB, K
Walker Lockett: 5 IP, 6 H, 4 R (3 earned), 2 BB, 4 K (82 pitches-50 strikes) No Decision
San Antonio Missions (41-24) Won 3-1
It took ten innings, but San Antonio got the job done in the top of the tenth inning. A wild pitch brought home Fernando Tatis Jr while moving Austin Allen to second base. Allen scored after Kyle Overstreet got a single, and Brad Wieck pitched a 1-2-3 inning to pick up his ninth save of the year. Colin Rea looked solid in 4 2/3 innings of work, striking out five batters while not allowing a hit. Tatis, Allen, and Wieck will be three of nine San Antonio players headed to the Texas League All-Star Game.
Kyle Overstreet: 2-5, 2B, RBI
Michael Gettys: 2-4, R, 2B, 2 K
Fernando Tatis Jr. 1-4, R, BB, K, SB
Taylor Kohlwey: 2-3, 2B, RBI, BB
Colin Rea: 4 2/3 IP, 0 ER, 4 BB, 5 K (89 pitches-52 strikes) No Decision
Lake Elsinore Storm (32-34) Lost 4-3
Lake Elsinore has continued to slide as of late, blowing another ninth inning lead and dropping their third straight game as they were swept by Rancho Cucamonga. Pedro Avila did all he could to keep Lake Elsinore in the game, striking out ten batters in 5 2/3 innings pitched. However, the two runs he allowed to score kept the Quakes alive and two runs in the ninth off of Dauris Valdez sealed the Storm's fate. Eguy Rosario had a two-run single in the second inning while Edward Olivares swatted his fifth home run, a solo shot, in the eighth inning.
Edward Olivares: 2-5, HR, RBI, R
Hudson Potts: 1-4, 2B, R
Eguy Rosario: 2-3, 2 RBI
Luis Torrens: 1-3, R, BB
Pedro Avila: 5 2/3 IP, 7 H, 2 ER, 2 BB, 10 K (101 pitches-67 strikes) No Decision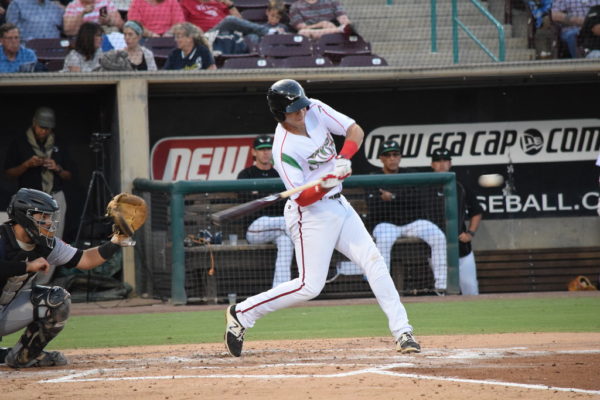 Fort Wayne TinCaps (25-28) Won Game 1 4-3
Picking up where they left off from May 30 after a suspended game, Fort Wayne fell behind after the sixth inning, but stormed back in the bottom half of the inning for a three-run inning, with a fielding error allowing the go-ahead run to score to give Fort Wayne the lead. Singles from Jalen Washington and Juan Fernandez also brought runs in for the TinCaps. Mason Thompson continued to pitch well, throwing three innings of shutout ball while striking out four, with Travis Radke pitching a perfect seventh inning for the save.
Jalen Washington: 2-3, RBI
Juan Fernandez: 1-3, RBI
Luis Almanzar: 2-3, SB
Jeisson Rosario: 1-4, 2B, K
Mason Thompson: 3 IP, 3 H, R (unearned), 4 K, (50 pitches-33 strikes) No Decision
Fort Wayne Lost Game 2 4-3
Fort Wayne couldn't pull of a second win in the doubleheader despite tying the game in the fourth inning and taking over the lead in the fifth. The TinCaps got the tying run thanks to Gabriel Arias' first home run of the year, and gained the lead on a throwing error by opposing pitcher Alex Valverde. Unfortunately, Evan Miller couldn't preserve the tie in the bottom of the seventh and allowed a walk-off single with two outs. Tom Cosgrove would pitch six innings, allowing three runs while allowing two solo home runs.
Jeisson Rosario: 2-4, R, SB
Robbie Podorsky: 2-2, 2B, RBI, BB
Gabriel Arias: 1-3, HR, RBI, R
Luis Campusano: 1-4, 2B, K
Tom Cosgrove: 6 IP, 5 H, 3 ER, BB, 8 K (79 pitches-56 strikes) No Decision
DSL Padres (6-4) Won 16-5
The DSL Padres exploded for 16 runs against the DSL D-Backs while only committing one error. A four-run second and a three-run fourth inning gave the Padres the definitive lead, but it was an eight-run eighth inning that blasted them out in front. Cristian Heredia and Yeison Santana each had three RBI apiece, while Yanger Morales and Victor Nova each had doubles while picking up one and two RBI, respectively. Manuel Partida started the game, pitching four innings while allowing three runs to score and Edgar Martinez followed with three innings of two-run ball.
Cristian Heredia: 3-4, 3 RBI, R, 3B, BB
Yeison Santana: 2-4, 3 R, 3 RBI, 3B, 2 BB
Victor Nova: 3-5, 2 R, 2 RBI, 2B
Yanger Morales: 2-3, 2 R, RBI, 2B, BB
Manuel Partida: 7 H, 3 ER, 4 K
Probable Pitchers for Thursday's Games
El Paso: TBD
San Antonio: Cal Quantrill
Lake Elsinore: Joey Lucchesi
Fort Wayne: TBD
Total Views: 50 ,
(Visited 293 times, 1 visits today)