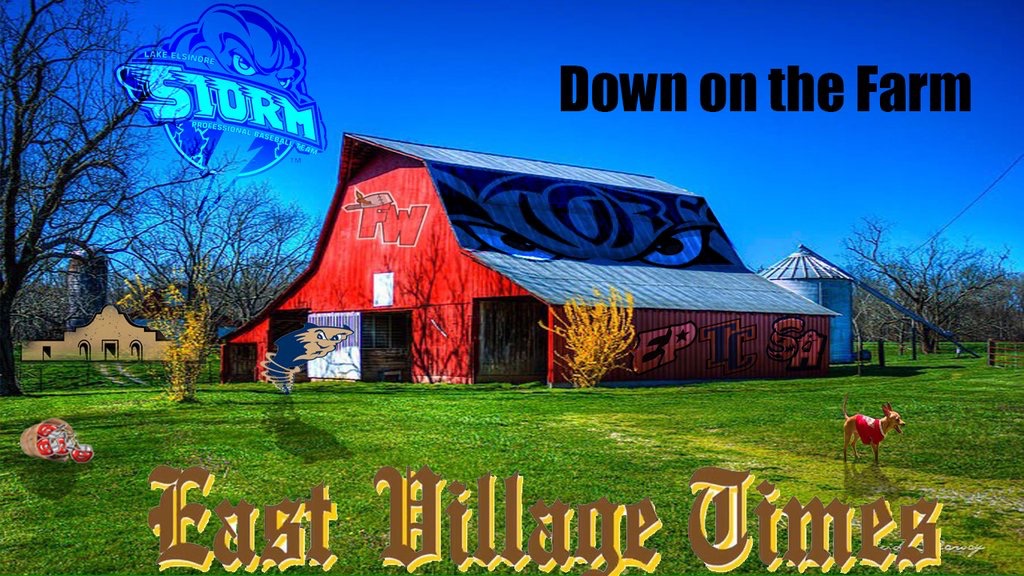 The minor league affiliates for the San Diego Padres were 1-3 on Tuesday.
Here is a recap of the day's action:
The El Paso Chihuahuas were off today.
The Tri-City Dust Devils begin their season on Friday. There is still room on the roster, presumably, for players selected in the recent MLB Draft. Blake Hunt and Henry Henry will be playing in the Northwest League, as well as Wen-Hua Sung, the first Asian amateur player to sign with San Diego. Alongside Henry, Luis Asuncion and Jose Galindo are returning All-Stars from last year's squad.
San Antonio Missions (40-32) Won 5-1
The Missions were the only team to win their game and they did it thanks to six strong innings from Jerry Keel. The left-hander didn't allow a run while striking out four batters. San Antonio strung together multiple hits and kept the pressure on the Corpus Christi Hooks, scoring a run in the second, two runs in the third, and a run in the fourth inning. An insurance run in the seventh came from an RBI single by Peter Van Gansen. The Missions' bullpen only allowed a single run to maintain the victory.
Fernando Tatis Jr: 1-5, RBI, 2 K
Ty France: 2-3, 2 R, K
Austin Allen: 1-5, 2B, 2 RBI, K
Peter Van Gansen: 2-4, RBI, K
Jerry Keel: 6 IP, 5 H, BB, 4 K (81 pitches-50 strikes) Win
Lake Elsinore Storm (32-33) Lost 4-3
Despite leading early in the game, the Storm faltered late and couldn't make a final comeback in the ninth inning. The game began well enough with Luis Torrens and Buddy Reed hitting RBI singles. Chris Paddack only allowed one run to score when Logan Landon stole home, but the right-hander was lights-out otherwise, punching out nine batters in five innings of work. Hudon Potts clubbed an RBI double in the eighth inning, but Rancho Cucamonga retook the lead in the ninth and the Storm went down 1-2-3 to end the game. Austin Hedges and Allen Cordaba continued their rehab, with Hedges going 1-2 with a walk while Cordaba was 0-4 with two strikeouts.
Buddy Reed: 2-4, R, RBI, 2B, BB, SB
Luis Torrens: 3-4, RBI, R
Hudson Potts: 2-4, 2 2B, RBI, 2 K
Eguy Rosario: 1-4, 2B, R, K
Chris Paddack: 5 IP, ER, BB, 9 K (82 pitches-47 strikes) No decision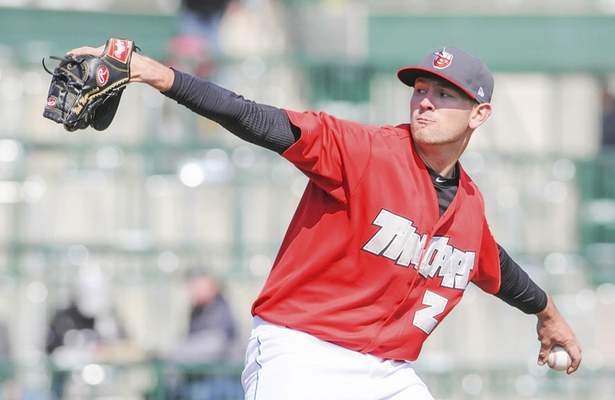 Fort Wayne TinCaps (28-35) Lost 2-1
It was a very rough night for Fort Wayne and their offense as they only managed one run on two hits. The only run they managed came off a fourth inning solo home run hit by Tirso Ornelas, but Fort Wayne only got one hit from that point on in the form of a single by Robbie Podorsky in the sixth inning. A quality start from All-Star Nick Margevicius was wasted, as the lefty tossed seven innings while only allowing two runs on five hits. Alas, his offense couldn't back him up and he was saddled with the loss.
Tirso Ornelas: 1-4, HR, R, RBI, K
Robbie Podorsky: 1-3, SB
Nick Margevicius: 7 IP, 5 H, 2 ER, 3 K (95 pitches-67 strikes) Loss
Travis Radke: 1 IP, BB, K (16 pitches-10 strikes)
DSL Padres (5-4) Lost 5-3
The young DSL Padres were victims of their own errors, as four unearned runs would cost them the game as the youngsters committed four errors in the game. Mauricio Rodriguez suffered the most, as four runs were charged to him despite all of them being unearned. He pitched five innings while striking out one batter. The bottom half of the lineup provided all the runs as Emmanuel Guerra and Matias Polanco each had RBI hits while Adrian Antunez had a double and an RBI.
Emmanuel Guerra: 1-4, RBI, R, 3 K
Matias Polanco: 1-3, RBI
Adrian Antunez: 1-4, 2B, RBI, 2 K
Mauricio Rodriguez: 5 IP, 4 R (0 earned), 0 BB, K Loss
Jesus Cisneros: 3 IP, 0 H, ER, 3 BB, 4 K
Probable pitchers for Wednesday's games
El Paso: Walker Lockett
San Antonio: Colin Rea
Lake Elsinore: TBD
Fort Wanye: TBD
Total Views: 60 ,
(Visited 433 times, 1 visits today)