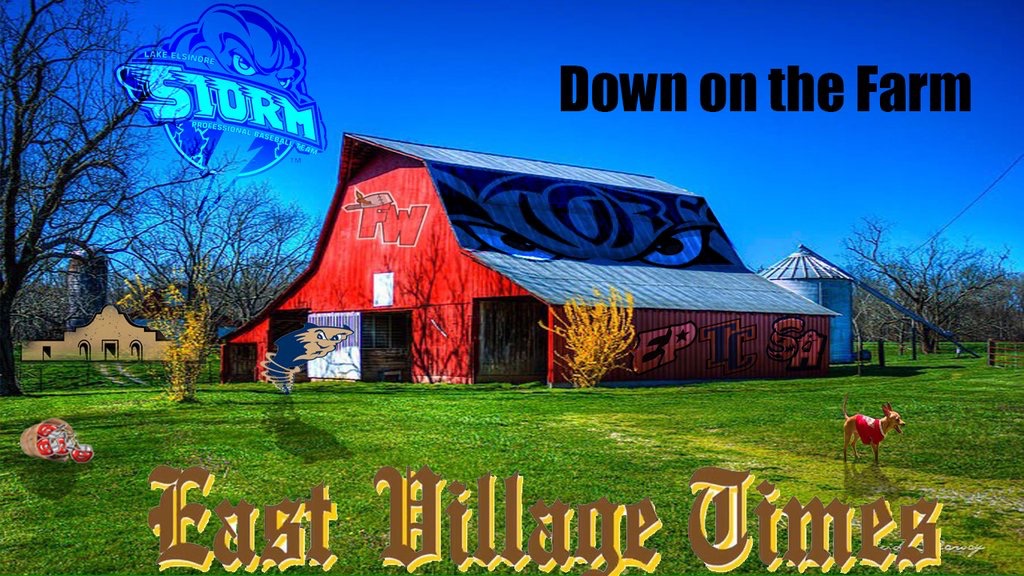 The minor league affiliates for the San Diego Padres went 2-4 on Monday.
Here is a recap of the day's games:
El Paso Chihuahuas (32-33) Lost Game 1 6-5
Thanks to a rainout of yesterday's game, the Chihuahuas got to play two seven-inning games and were able to earn a split of the doubleheader. Game 1 would see El Paso lose a close game, despite Luis Perdomo surrendering five earned runs in four innings of baseball. El Paso would gain an early three-run lead and, when said lead was squandered, jumped back in front with an RBI double by Diego Goris. Their final run of the game came on a fifth inning RBI from Shane Peterson, but a sacrifice fly off of Kyle McGrath in the sixth inning sunk El Paso.
Auston Bousfield: 2-3, 2 2B, RBI, R, BB, K
Allen Craig: 2-3, 2B, RBI, R. BB, K
Brett Nicholas: 2-4, 2 K
Shane Peterson: 1-4, 2 RBI, R
Luis Perdomo: 4 IP, 5 ER, 2 BB, 3 K (81 pitches-48 strikes) No Decision
El Paso Chihuahuas Won Game 2 3-0
The Chihuahuas ensured a series victory in game 2, taking a 2-0 lead in the fourth inning on a two-run home run by Javier Guerra and not looking back. El Paso would add an insurance run in the seventh inning on an RBI single by Peterson. The insurance run was appreciated, but unnecessary thanks to the combined efforts of Seth Simmons, Colten Brewer, and Robert Stock. The Chihuahuas kept the Iowa Cubs off the board and preserved the shutout. El Paso is now one game under .500.
Javy Guerra: 1-3, HR, 2 RBI, R
Shane Peterson: 1-1, pinch-hit RBI
Luis Urias: 1-3, 3B, K
Seth Simmons: 4 IP, 2 H, 3 BB, K (65 pitches- 36 strikes) Win
Robert Stock: 1 IP, BB, K (19 pitches-12 strikes) Save
San Antonio Missions (39-24) Lost 6-4
It was a rough day for the Missions, as their offense was unable to tie up the ballgame and the pitching allowed one run too many. Lake Bachar continued to struggle in a San Antonio jersey, giving up three long balls in only 3 2/3 innings pitched while Trevor Frank and Phil Maton each gave up a run in relief. Webster Rivas and Michael Gettys each walked with the bases loaded to bring home runs, while Rivas himself collected a two-RBI double in the seventh inning, but those would be the last runs the Missions would score in the game.
Webster Rivas: 1-4, 3 RBI, 2B, BB, K
Fernando Tatis Jr. 2-3, 2B, 2 R, 2 BB, K
Ty France: 2-3, 2B, R, 2 BB, K
Josh Naylor: 1-4, R, 2 K
Lake Bachar: 3 2/3 IP 5 H, 4 ER, BB, 3 K (67 pitches- 46 strikes) Loss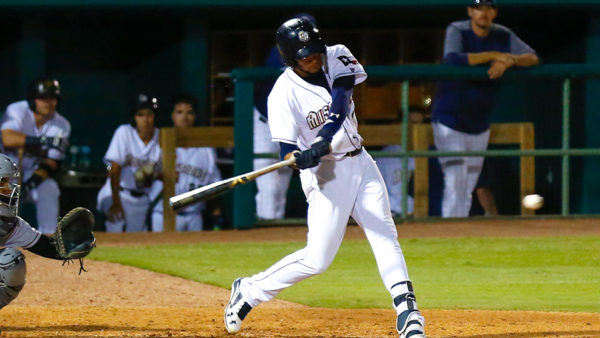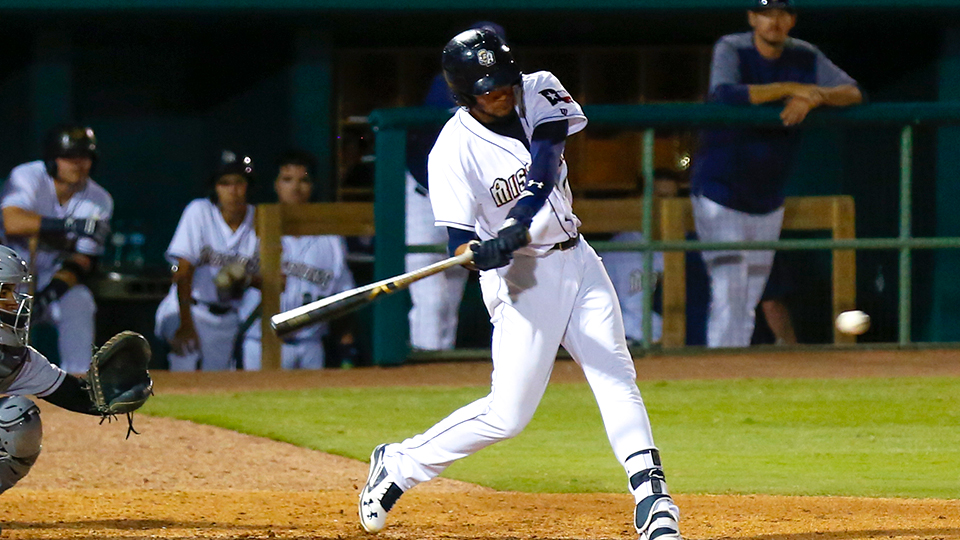 Lake Elsinore (32-32) Lost 8-7
It was a disappointing finish for the Lake Elsinore Storm as they couldn't hold a lead in the ninth inning. Blake Rogers and Colby Blueberg blew a three-run lead and the Storm couldn't recapture the lead. This squandered a good start made by Michel Baez, who struck out six batters while allowing two runs to score in 5 1/3 innings pitched. Early runs gave the Storm a lead, but Rancho Cucamonga refused to roll over and clawed back to tie the game twice. Brad Zunica hit a two-run home run and Nate Easley had a two-run double, but it wasn't enough to bring a victory to Lake Elsinore. Allen Cordoba made his season debut after suffering a concussion, going 0-4.
Buddy Reed: 3-3, 2 RBI, SB
Brad Zunica: 1-3, HR, 2 R, 2 RBI 2 K
Hudson Potts: 1-4, RBI, R, K
Nate Easley: 1-4, 2 RBI, R, 2B, K
Michel Baez: 5 1/3 IP, 8 H, 2 ER, BB, 6 K (93 pitches-59 strikes) No Decision
Fort Wayne TinCaps (28-34) Lost 4-2
The TinCaps couldn't give Mason Thompson any run support and failed to generate runs until the final inning, and they were unable to come up with a walk-off win. Thompson was pulled in the sixth inning, and reliever Ben Sheckler allowed both inherited runners to score to give Thompson two earned runs on his score sheet. A Luis Almanzar sacrifice fly got the scoring going in the bottom of the ninth inning and Nick Feight followed with an RBI single, but a Jalen Washington groundout would end the rally and the game.
Tirso Ornelas: 2-4
Nick Feight: 1-4, RBI
Luis Almanzar: 0-3, RBI, Sacrifice Fly
Luis Campusano: 1-3, K
Mason Thompson: 5 IP, 3 H, 2 ER 2 BB, 3 K (82 pitches-49 strikes) Loss
DSL Padres (5-3) Won 5-2
The young DSL Padres picked up another victory today and got a very productive day out of their hitters. Three of their runs came off a triple from Yeison Santana, while Luis Paez and Adrian Antunez both had two hits to their names.  Efrain Contreras pitched five innings while allowing no runs to cross the plate, striking out five batters in the process. Only Brian Batista allowed runs to cross the plate, only getting one out while allowing two runs to score.
Yeison Santana: 1-4, 3B, 3 RBI, BB, K
Luis Paez; 2-5, 2B, 2 R, K
Adrian Antunez: 2-4,  R, K
Bryan Torres: 1-4, RBI, R, 2B
Efrain Contreras: 5 IP, 2 H, BB, 5 K
Probable pitchers for Tuesday's games:
El Paso is off tomorrow
San Antonio: Jerry Keel
Lake Elsinore: Chris Paddack
Fort Wayne: Nick Margevicius
Total Views: 48 ,
(Visited 358 times, 1 visits today)