Framing the Friars: Padres Bats Awaken in 5-1 Win Over Giants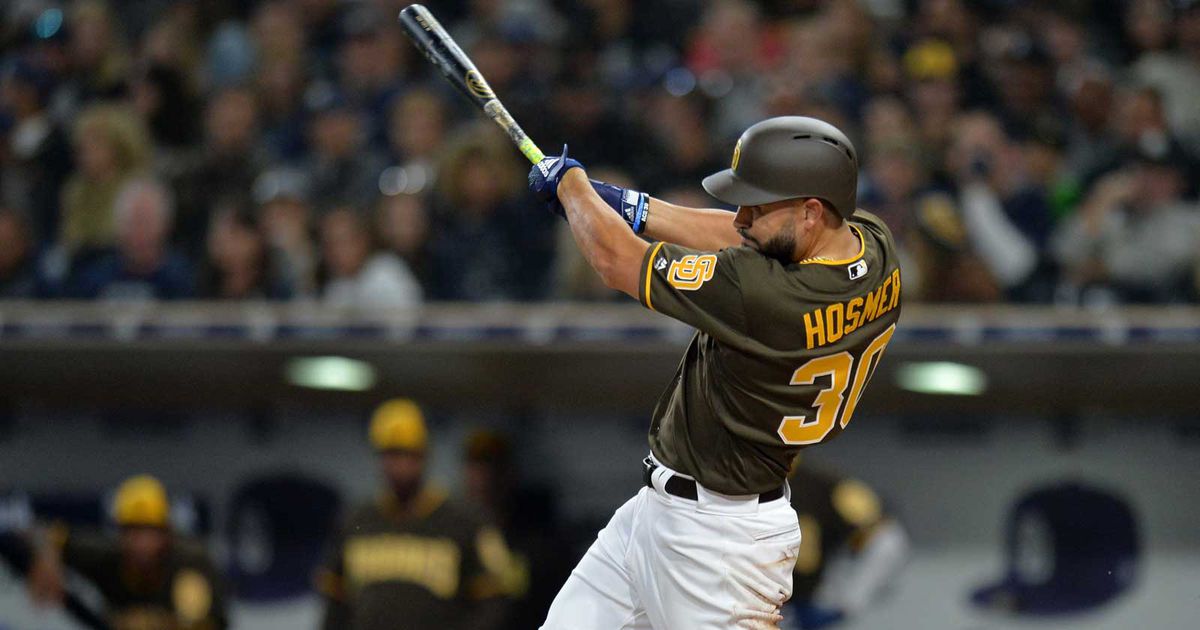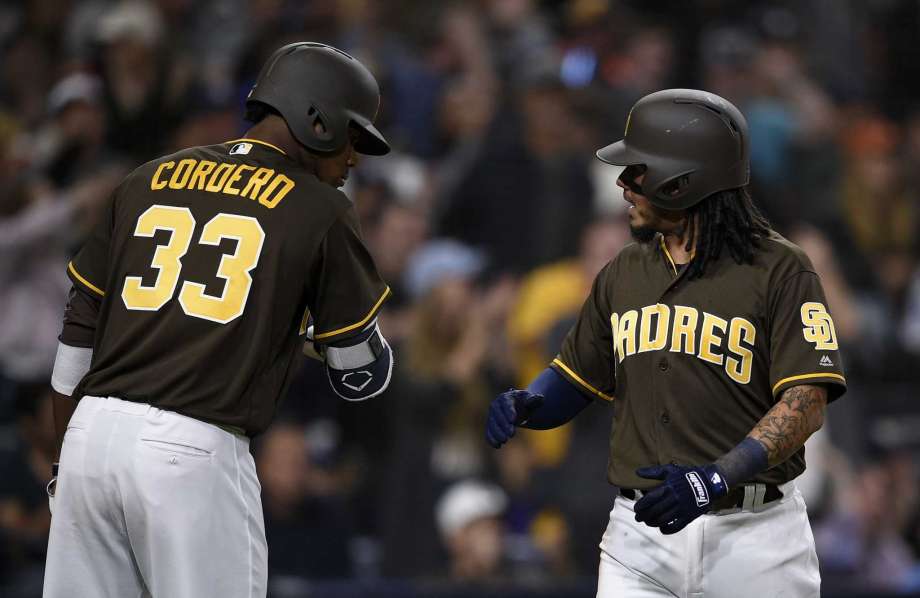 San Diego, California
After getting one hit in last night's ballgame, the San Diego Padres decided to break out the lumber and get some offense against Ty Blach and the San Francisco Giants. Thanks to an impressive outing from Tyson Ross, the Padres rolled to a 5-1 win.
Let's look at some takeaways from the game.
Offense comes back to life
The Padres offense was non-existent in the previous game against the Giants, where Clayton Richard was the only batter to get a hit in a game where he wasn't even the starting pitcher. It looked like it would be another on of those games, with Blach no-hitting the Padres through four innings while striking out three in the process.
Carlos Villanueva would break the streak with a leadoff single in the fifth inning. A fielder's choice, an Austin Hedges single, and an overturned call that put Carlos Asuaje on first base left the bases loaded. Ross would help his own cause with a base hit to right field, with Jose Pirela slapping a base hit of his own to right field, and the Padres found themselves with their first runs in the series.
The very next inning, Hunter Renfroe would rope a double over the head of right fielder Andrew McCutchen to lead off the inning. Villanueva would trade places with him with a perfectly placed bloop hit to the outfield that scored Renfroe and put Villanueva on second. Freddy Galvis would bring him home with a base hit to center field that would chase Blach off the field. The Friars would tack one more on with a solo home run by Franchy Cordero in the seventh inning, who is trying to take advantage of an opening in the outfield with Wil Myers and Manny Margot on the DL.
After the shoddy performance that was yesterday, it was good to see San Diego finally piece together some base hits and plate some runs. More performances like this would be much appreciated, especialy after getting no-hit for nearly a third time by a Giants pitcher in the past five years (remember Tim Lincecum?)
Tyson Ross was vintage Tyson Ross
The decision to sign Ross to a minor league deal this offseason has so far looked to be pretty good one for A.J. Preller. Dumped by the Texas Rangers, Ross was reunited with Darren Balsley and worked with the pitching guru throughout spring training to get back his All-Star form. He looked every bit the part today and was on his game all night, throwing 67 of 100 pitches for strikes while going through six innings of one-run ball (unearned due to Galvis' missed catch error). The six innings were much appreciated by a bullpen that had to work overtime after Bryan Mitchell's three inning game last night.
What was most impressive about Ross was his slider. Giants hitters were fooled all day as the slider would tumble below the strike zone, leaving San Francisco batters whiffing at air. The slider had more bite than a barracuda and Ross used it to record four of his five strikeouts, with three of those strikeouts not even close to the strike zone as Gregor Blanco and Hunter Pence were each victimized to the pitch's movement below the knees, with Pence going down to the pitch twice.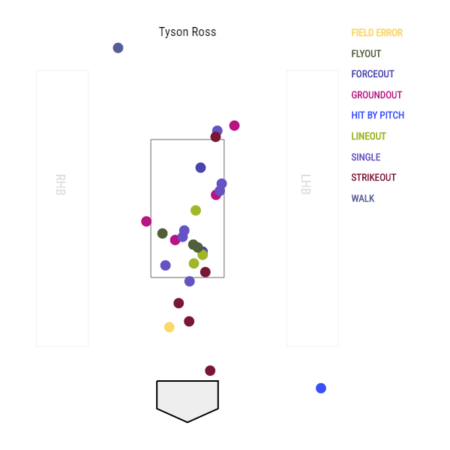 Ross looked like the pitcher Padres fans rooted for in 2014, and has shown flashes of that form in his past starts. If today was any indicator, the Padres may have pulled another rabbit out of their hat with this signing.
The Padres will try to make up some ground in the NL West and build off today's win and look to take Game 3 of the series with Clayton Richard on the hill.
Total Views: 270 ,
(Visited 688 times, 1 visits today)