Padres 40-Man Roster Rankings: #6 Jose Pirela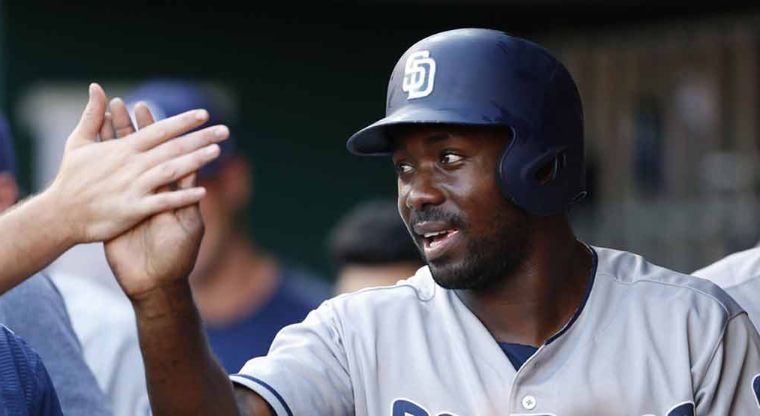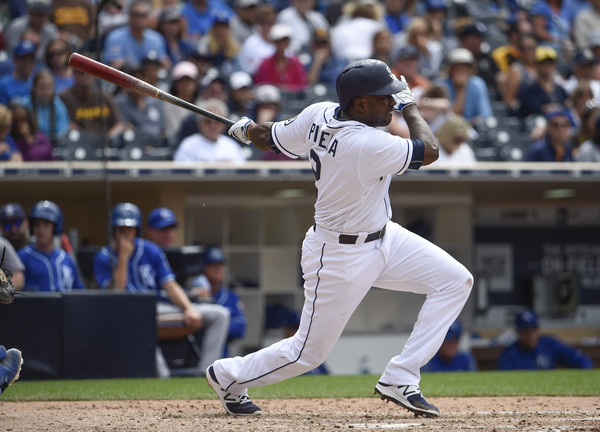 Background
Odds are pretty good that the average baseball fan doesn't know much about Jose Pirela. Odds are even better that the average baseball fan doesn't know that Pirela was a Yankees farmhand from 2007-2015. Signed by the Yankees as an international free agent out of Venezuela in 2007, Pirela has had a long and arduous road to big league relevance. Now 28, it seems like Pirela has finally put his name on the map, at least locally, and shown himself capable of being a major leaguer.
Following his signing, Pirela made his professional baseball debut as a 17-year-old in the Dominican Summer League. Pirela played in 65 games and slashed .273/.367/.378, and showed a discerning eye at the plate accompanied by some speed on the bases. After playing in just 35 rookie league games stateside in 2008, Pirela began the 2009 season with his first real test: a full season with the Yankees Low-A affiliate. Pirela performed well, slashing .295/.354/.381 with a 114 wRC+ and a solid strikeout to walk ratio. However, Pirela did not hit a single home run over 447 plate appearances. In fact, Pirela hit just four home runs in his first three seasons of professional baseball, which spanned nearly 900 plate appearances.
Pirela began the next season in High-A and took a slight step back on offense, with a .252/.329/.364 slash line and a 101 wRC+. However, Pirela did make some big steps forward with five home runs, more than he had hit in his entire professional career before that, and 30 stolen bases in 130 games played. Suddenly, Pirela proved that he was much more of a multi-faceted threat than he had been in years prior. After struggling through his first taste of Double-A in 2011, Pirela repeated the level in 2012 and made significant improvements in his second try. Although his home run and stolen base totals were the same in each year, eight and nine respectively in both seasons, Pirela added nearly 60 points to his batting average, over 60 points to his OBP, and over 100 points to his slugging. Beyond that, Pirela went from a 76 wRC+ to a career-best 123 wRC+.
After spending a majority of a third season in Double-A, in which he put up a similar overall slash line with 10 home runs and 18 stolen bases, Pirela got a taste of Triple-A in the last five games of the 2013 season. Pirela spent the majority of the 2014 season in Triple-A, slashing .305/.351.441 with 10 home runs and 15 stolen bases, before getting his first big league promotion near the end of the season. Pirela only saw 25 plate appearances, but he did put up a 152 wRC+ in his first big league action. Pirela posted a .325/.390/.433 slash line in 60 Triple-A games in 2015, but struggled to a .230/.247/.311 slash line in 78 big league plate appearances. Following that season, Pirela was traded to the Padres for minor league pitcher Ronald Herrera.
The 2016 season was pretty much a lost one for Pirela, as an Achilles injury in spring training slowed him down on the field and led to him being shut down in June. In 15 big league games, Pirela slashed just .154/.175/.205. In Triple-A, he wasn't much better, with a .248/.295/.387 slash line in 35 games prior to his injury ending his season.
2017 Performance
It would probably be pretty difficult to find a Padres fan who was excited about Jose Pirela going into the 2017 season. It's not that he was necessarily bad, but he had spent the majority of his professional career in the minors with limited big league playing time or success. On top of that, Pirela was 27 and looked to be a Quad-A player based on his overall profile and recent success. After being non-tendered following the previous season, the Padres re-signed Pirela to a minor league contract for 2017. After spending most of his previous three seasons in Triple-A, Pirela found himself back there to begin the season.
However, Pirela ended up not being there for too long. In 48 games and just over 200 plate appearances with the El Paso Chihuahuas, Pirela slashed .331/.387/.635 with a 160 wRC+. Most surprising of all, Pirela mashed 13 home runs in that limited playing time, while simultaneously lowering his strikeout rate. Given this success, the Padres could not hold down Pirela any longer. From his call-up in early June through the end of the season, Pirela played pretty much every day in left field for the Padres. In 83 games, covering 344 plate appearances, Pirela slashed .288/.347/.490 with a 122 wRC+. Despite never posting an ISO over .200 prior to the season, Pirela not only put up an ISO over .300 in Triple-A but he also posted an ISO over .200 in the big leagues. In 545 plate appearances between Triple-A and the big leagues, Pirela hit 23 home runs and stole 12 bases. Suddenly, Pirela was a power threat, and the flyball revolution found a new adherent in San Diego.
2018 Projection and Long-Term Outlook
Steamer: 108 games, 446 plate appearances, 6.5% walk rate, 18.4% strikeout rate, .265/.316/.416, 95 wRC+, -0.2 BsR, -3.5 DEF, 0.8 fWAR
ZIPS: 122 games, 495 plate appearances, 6.3% walk rate, 18% strikeout rate, .263/.312/.430, 96 wRC+, -0.8 BsR, -1.1 DEF, 1.2 fWAR
It's pretty clear that the projections for Pirela's 2018 season don't buy his 2017 breakthrough. Although his walk and strikeout rates are projected to be pretty similar compared to 2017, both projection systems see Pirela seeing an overall offensive dip, including a decline in his power numbers. For those unaware, projections systems do use a player's full career in order to make projections, so it may be the case that neither system yet buys Pirela's power surge. However, the peripheral numbers suggest that Pirela can maintain at least some of his gains. Most apparent is Pirela's soft hit rate which fell from the 30 percent range in previous seasons to under 20 percent with the Padres in 2017. If Pirela can continue to make hard contact, he should be able to maintain some of his offensive gains in 2018. Whether that is enough to be an everyday contributor remains to be seen, but at least in the short term, Pirela should be given the chance to prove the doubters wrong. At 28, it's hard to picture Pirela being a member of the next good Padres' team, so it appears more likely that Pirela ends up being a trade piece at some point this year, especially if he can maintain his offensive gains from 2017.
Total Views: 654 ,
(Visited 1,053 times, 1 visits today)