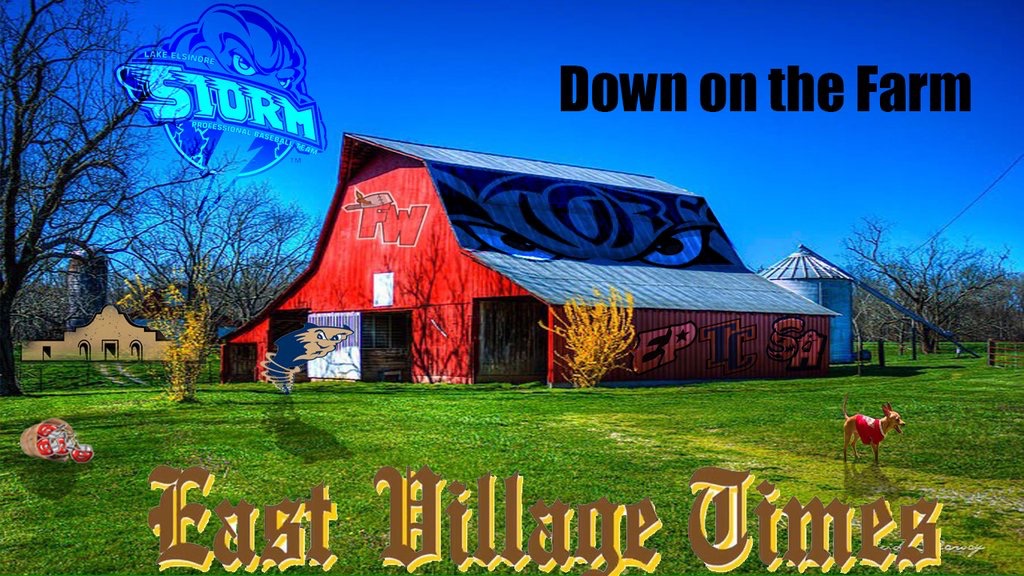 A total of 12 Padres players were in action on Friday.
Manuel Margot is in the D.R. and participating in game play for his Dominican team, the Toros del Este.
He will surely get more at bats as the month goes on.
Plenty of action to read about, so let's get right into it.
Mexican Winter League
Fernando Perez played second base on Friday in Mexico and was 1-2 at the plate with a homer, three RBI, and two walks. Perez has been smashing the ball and is now at .324 on the year with nine homers and 34 RBI. He looks to be figuring it out with the bat, and at the age of 24, could be a viable option for the team, eventually.
Jabari Blash was 0-5 with a strikeout on Friday. The lanky outfielder is hitting .250 in a handful of games in Mexico.
Allen Cordoba was 0-3 with two strikeouts. He started the game at third base, as he continues to display his versatility on the baseball diamond. The young Dominican is hitting .250 in Mexico as he looks to expand his skills this winter.
Cesar Vargas has seen an uptick in velocity and has thrown really well this winter. He went a scoreless inning on Friday, striking out two, and has a 3.72 ERA on the year. He is emerging as a factor for the Padres in 2018 as far as a bullpen spot is concern.
Australian Winter League
Buddy Reed was 2-6 in Australia with a run scored and a strikeout. The speedy center fielder is hitting .315 this season in the ABL.
Gabriel Arias continues to grow as a player. His defense is already well above average, but recently he has displayed quite the bat. Arias went 2-5 with a homer, three RBI, and a double. The young infielder is hitting .255, and let me remind you that he is only 17.
Lake Bachar started the game in Australia and allowed two earned runs in six innings of work. He struck out seven and walked one on 89 pitches. The right-hander has a 1.31 ERA as he has been very impressive down under.
Dominican Winter League
Franchy Cordero was 4-5 with a triple, RBI, and three runs scored, The outfielder is hitting .338 on the year as he has been consistent all season long.
Manuel Margot played in his first game of the year and was 2-3 with a RBI and a run scored. The Padres' prized young outfielder will play in the D.R. for the next month or so. Look for some constant updates on the Padres' young star.
Llegó Margot!! Entrenando en el corral, bienvenido a tu casa Manuel Margot @LosPadres pic.twitter.com/ufT2pyF3MH

— Toros del Este (@TorosdelEste) December 6, 2017
Previo al partido de hoy entre los @TorosdelEste y los @TigresdelLicey, el OF Manuel Margot tomó prácticas de bateo con miras a su debut mañana con los taurinos pic.twitter.com/hOT39jzMbR

— Adán Soriano (@AdanSoriano) December 8, 2017
Hansel Rodriguez allowed one earned one in one inning of relief on Friday. He struck out a batter and his ERA is at 6.35 on the year.
Venezuelan Winter League
Luis Torrens got the start at first base. His days behind the plate this winter appear to be over. Torrens was 0-3 on Friday with a walk and a strikeout and his average is at .275 on the season.
Trevor Frank threw a scoreless inning on Friday and his ERA is down to 3.32 on the year.
Total Views: 273 ,
(Visited 294 times, 1 visits today)