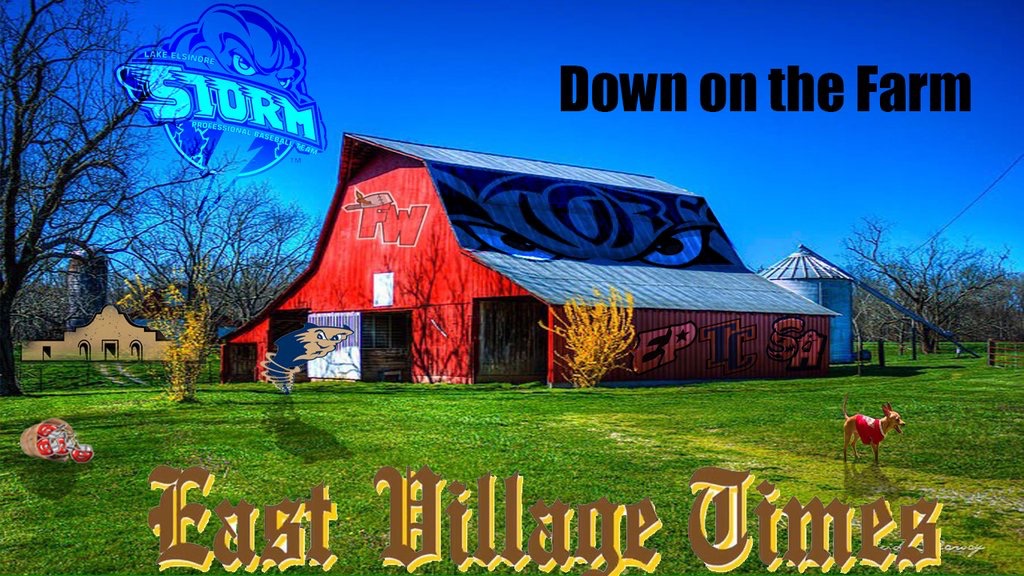 The San Diego Padres were well-represented on Saturday, around the globe.
The annual "Fall Stars" game was held in Phoenix, where the Padres had Luis Urias and Josh Naylor in attendance for the franchise. The Arizona Fall league puts on this showcase every year to display some of the brightest stars from the league.
Both young infielders played well as they scored both runs for the West Division. The East came back and won the game 4-2 in a three-run eighth inning. It was a tough loss for the squad that held the lead for most of the game.
The Peoria Javelinas were off, but there were plenty of games in the Caribbean, Mexican, and Venezuelan leagues. Those winter league games last well into December, so there will be plenty more action from these Latin countries.
The Australian Baseball League is about to start up next week as well. Buddy Reed, Felipe Blanco, Lake Bachar, and Gabriel Arias will all play for the Canberra Cavalry. Look for some results from these men in the coming weeks.
ARIZONA FALL LEAGUE
Fall Stars Game
Josh Naylor  played the whole game and was 1-4 with a triple and two strikeouts on the night.
.@Padres prospect @JoshNaylor44 takes BP prior to the AZ Fall League FallStars game pic.twitter.com/8u5ItsfVRn

— moose_tography (@moose_tography) November 4, 2017
Luis Urias went 1-2 with a solo home run off of Adbert Alzolay.
with the bat
Padres No. 3 prospect, @LuisUrias03 with a solo shot in the @MLBazFallLeague All-Star game to give the West team a 2-1 lead! #PadresOnDeck pic.twitter.com/5jFzpSjeTC

— San Diego Padres (@Padres) November 5, 2017
with the glove
Wow. @LuisUrias03 flashing the leather with this diving stop! #PadresOnDeck pic.twitter.com/VN4LHs8gCa

— San Diego Padres (@Padres) November 5, 2017
CARIBBEAN/MEXICAN/VENEZUELAN WINTER LEAGUES
Alberth Martinez went 1-4 with an RBI, a run, and a strikeout on Saturday, and is now hitting .296 on the season.
Hansel Rodriguez went 0.2 innings pitched and struck out one batter without allowing a hit or run. His ERA is at 9.00 on the year.
Jose Valdez went 1.1 innings pitched and walked two batters in his effort. He is struggling so far, with a 10.80 ERA.
Jose Castillo was knocked around, allowing three earned runs on one hit and two walks. He struck out one batter, but his ERA is up to 6.23 on the year.
Jose Ruiz was also hit hard on Saturday, as he allowed a run on one hit and a walk in his inning of relief. He struck out two batters and has a 1.13 ERA on the year.
Franchy Cordero was 2-4 on Saturday with a triple, RBI, walk, and a stolen base. He is hitting .306 on the year. Below is some video of his triple.
⚡️⚡️⚡️ AKA Barry Allen @grantgust pic.twitter.com/w9wvqkDhP7

— El Cordy (@Franchycordero) November 5, 2017
Fernando Tatis Jr. was 0-4 with two strikeouts on Saturday and is down to .227 on the year.
Luis Torres went 1-5 with two runs scored, a triple, a RBI, and two strikeouts. He is at .289 so far in his Venezuelan League season.
Fernando Perez continues to hit as he went 3-5 on Saturday with a double and two strikeouts. The infielder is hitting .375 on the year.
Total Views: 137 ,
(Visited 179 times, 1 visits today)