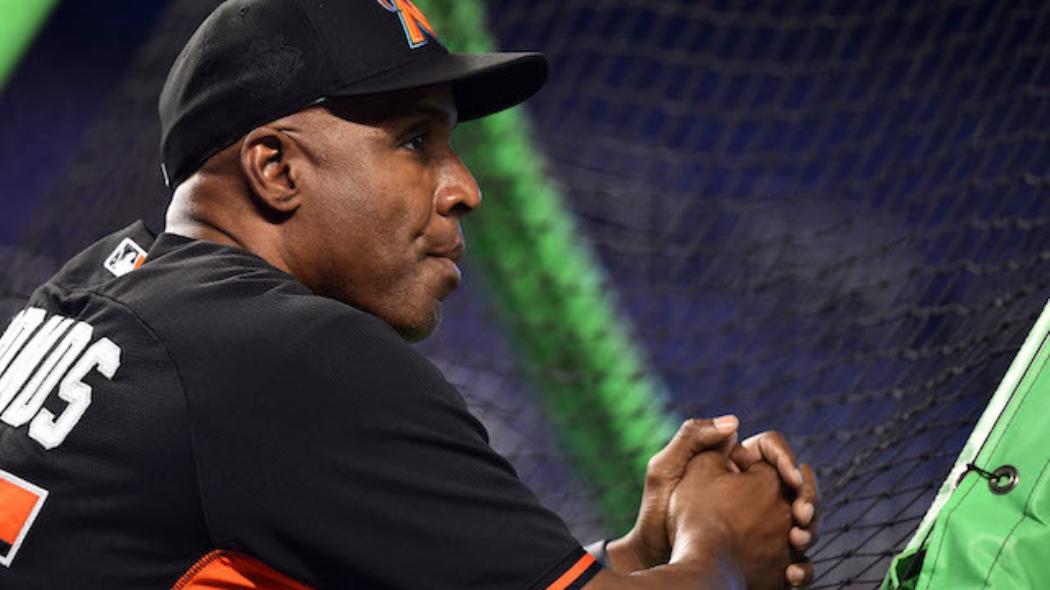 One of the biggest villains in the eyes of Padres fans is Barry Bonds. The left fielder for the San Francisco Giants was a thorn in the side of Friar pitchers for so many years.
Jake Peavy will be remembered as the pitcher who served up Bonds' 700th career home run. In 1995, he hit a walk-off home run against Trevor Hoffman, the second-greatest Friar in franchise history.
Bonds hit 66 of his 762 career home runs against San Diego. That's only nine percent of his dingers, but that's still a lot. The National League has 15 teams, and nearly 10 percent of one player's 762 home runs came off one team.
Padres fans hated Bonds when he was a player. People might still remember Opening Day in 2006, when someone threw a syringe in Bonds' direction on the field.
Bonds retired from Major League Baseball in 2007. People have had 10 years to put all of those dark memories behind them.
The Padres currently are looking for a new hitting coach. A few names have been mentioned. However, one name that hasn't been mentioned, but might make sense, is Barry Bonds.
I know, I know. But hear me out.
San Diego has become a graveyard for hitting coaches. The franchise recently fired Alan Zinter, who spent one full season and most of a second season with the team. He was fired last month, before the season ended.
Before Zinter was hired, Mark Kotsay was the hitting coach. He held the position for only a season before being let go. Before Kotsay took the role, it was held by Phil Plantier. He spent three seasons as the Padres' hitting coach. Before Plantier, it was Randy Ready. Before Ready, it was Jim Lefebvre. Then Wally Joyner, who resigned before the end of the 2008 season. He resigned because he knew he would be fired. Before Joyner, it was Merv Rettenmund. Before him, it was Dave Magadan, who was the hitting coach when Petco Park opened in 2004.
All of these guys have something in common: they served as hitting coach of the Padres at Petco. The spacious home of the Padres was once known as a "pitcher's paradise," being that it was so tough to hit home runs there. Fly balls would be hit deep into the outfield, only to die before reaching the outfield wall. It was an attractive home for pitchers, but not so much for hitters.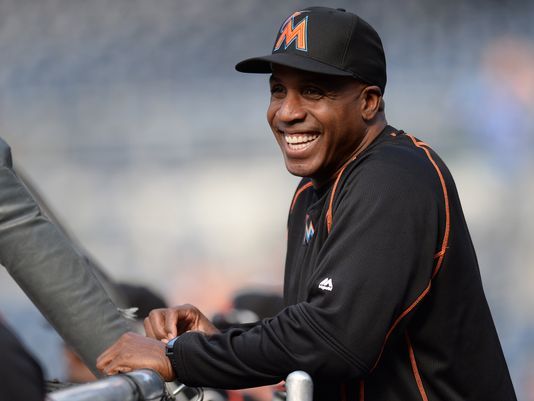 The organization has moved the fences in over the years. The distance to the wall in right field was 402 feet until the 2013 season. The porch in right was moved in to 391 feet. Since then, it's been a little more fun to watch the Padres hit, but not that much.
Enter, Barry Bonds. He only hit four inside Petco Park, but it opened during the tail-end of his career. However, he was the kind of hitter who struck fear in opposing pitchers. Yes, he is perhaps the most infamous name from the steroids era. But take into consideration the type of hitter he was before his name was matched with PEDs. Had he never been connected to steroids, he probably would have received a unanimous vote into the Hall of Fame. The only person to ever come close to a unanimous vote was Ken Griffey, Jr.
Bonds was a kind of hitter who could hit to all fields. He had a natural ability to make the ball go wherever he wanted. Now that he's retired from MLB, he has a chance to teach that ability to other hitters.
His connection to the steroid era, and the fact that his 756th home run sitting in Cooperstown is marked with an asterisk, are probably what is keeping teams from lining up to hire Bonds. The steroid era is a dark memory in MLB that people want to store away and never be reminded of again.
That was a long time ago. People have moved on. Steroids really aren't discussed anymore. Giancarlo Stanton hit 59 home runs in 2017 without any questions. Aaron Judge broke Mark McGwire's rookie home run record when he hit 52, also without question.
As stated before, Bonds was a villain in Padres history. The key word here is "was." Bonds is no longer a player wearing a San Francisco Giants uniform. We stopped holding our collective breath when he stepped into the batter's box a long time ago.
The Padres should at least consider giving Bonds an interview. When the organization fired Zinter, they said they were looking for a "different voice," but really didn't specify what kind of voice they are seeking.
Perhaps one of the best hitters in the history of the game, even without the juice, could be that voice.
Total Views: 335 ,
(Visited 451 times, 1 visits today)