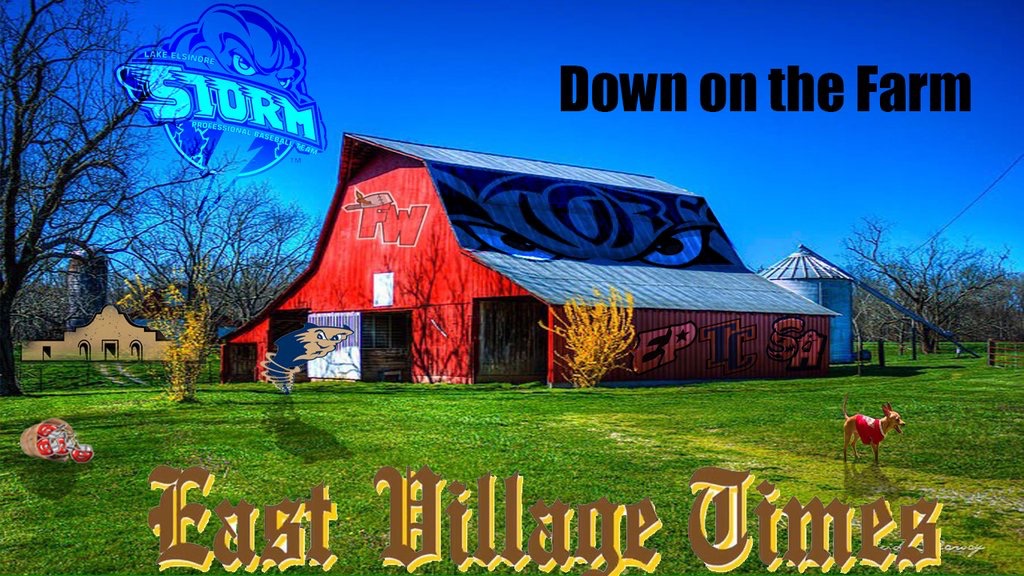 The San Diego Padres had nine players in action on Sunday.
These men were playing in games all over the world. In the Dominican Republic, Venezuela, and Puerto Rico the Padres have prospects participating, and they are certainly well-represented in the 2017 winter leagues.
The Peoria Javelinas were not in action this weekend, but Josh Naylor did take some swings on Saturday night (video below).
Here is a look at those that did play on Sunday and what they did on the day.
Winter Leagues
Fernando Perez went 2-4 with a double and is hitting .333 on the year. The infielder looks to get back into the Texas League this spring after being demoted to Lake Elsinore this summer.
Franchy Cordero was 2-4 on Sunday for his Dominican team with a double. He also struck out twice. Cordero is hitting a cool .357 on the year.
Luis Torrens went 1-3 and his average is up to .263 on the year. He has been getting plenty of playing time in Venezuela.
Alberth Martinez was 1-2 with a run and a walk on Sunday. The center fielder is hitting .268 on the year.
Cesar Vargas was knocked around a bit as he only went 1.1 innings, allowing four runs (two earned) on four hits, while striking out three. His ERA is at 2.79 so far.
Gerardo Reyes was also treated roughly on Sunday, as he allowed one earned run on two hits in 0.2 innings of relief. His ERA is at 13.50 for the year. The hard throwing right-handed might just be a little overworked at the moment.
Eric Yardley is a machine. His motion is tough and hitters are finding that out in the Dominican Winter League. His ERA remains 0.00 after another 1.1 innings pitched, allowing a single hit.
Jose Domiguez struck out two in his one inning relief on Sunday. He also has an ERA of 0.00 on the year.
Trevor Frank was hit hard on Sunday as the right-hander gave up two earned runs on four hits in his one inning of relief. His ERA is 5.68 on the season in the Venezuelan League.
The Arizona Fall League
The Peoria Javelinas were off this weekend, but Josh Naylor was still in action, participating in the AFL Hitting Challenge.
#Padres No. 10 Josh Naylor tied #Reds' Trahan for 3rd in NL in AFL Hitting Challenge. 🎥 him discuss the Fall League: https://t.co/mr4xZuXoBM pic.twitter.com/3WYpQnHfPx

— MLB Pipeline (@MLBPipeline) October 22, 2017

The Padres are pleased with the growth from Naylor so far in his brief career. He has matured as a hitter and looks to be a viable prospect for the future. He is constantly asked to participate in events like this and it is quite clear the baseball community recognizes his ability.
Total Views: 211 ,
(Visited 183 times, 1 visits today)