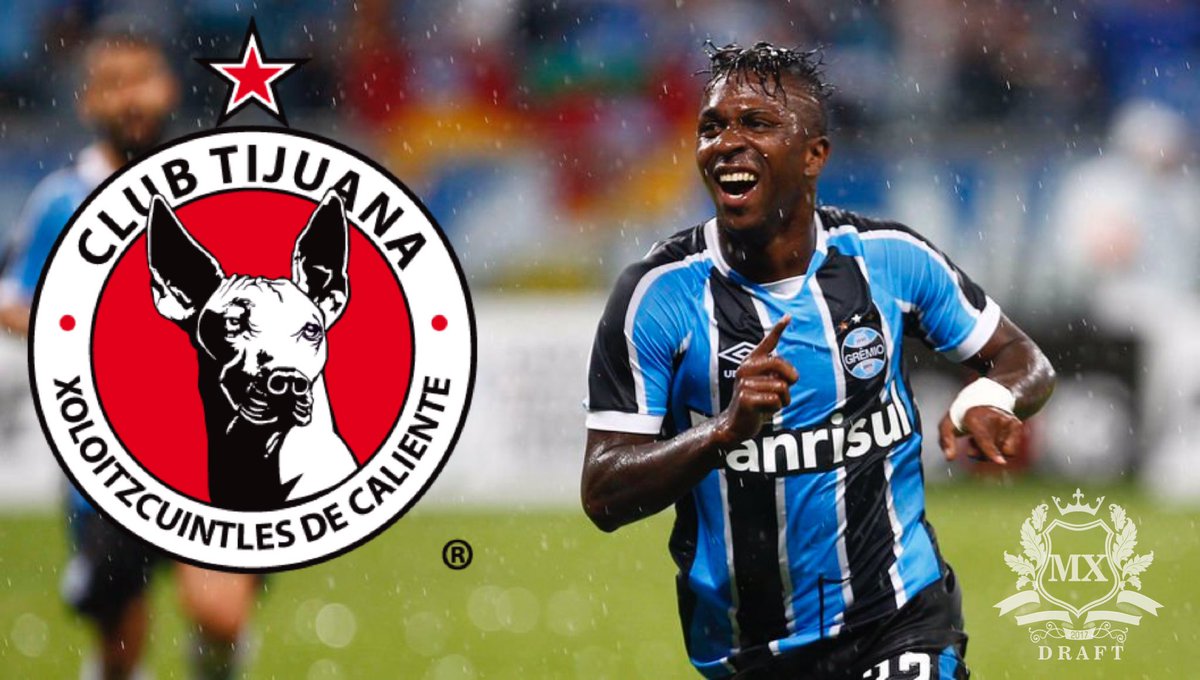 The Tijuana Xolos just made their last signing of the transfer window by adding Ecuadorian attacker, Miller Bolanos, from Brazilian club Gremio.
The move was a loan deal for the season valued at $500,000 dollars, with the option to buy his contract after the loan is up for five million dollars.
The Xolos had a busy transfer window with the arrival of Eduardo Coudet as the new manager in town brought in 10 new players to the squad.
The border city side had a dreadful start to the season, losing and not scoring in three consecutive games. The Aztec Canines obtained their first point of the Apertura 2017 in week 4 and have not lost since, with a draw and three consecutive victories. The first win of the campaign came in the week five matchup against Santos Laguna where Los Xolos achieved a 2-0 result at home. In this game, Eduardo Coudet switched to a 5-3-2 formation, and the team has kept the formation and has kept on winning since.
The recent additions of Juan Manuel Iturbe, and now Miller Bolanos, may cause Coudet to switch his team around and experiment with another formation.
This would not be a wise option as the team has struggled massively with either the 4-4-2 or 4-3-3 formation, not creating much of anything in the attack. The 5-3-2 has allowed the Xoloitzcuintles to really reach their potential offensively, with the fullbacks contributing massively to the attack while still being rigid defensively.
Bolanos can play as an attacking midfielder as well as a forward and can slot in where either Luis Angel Mendoza or Luis Chavez have been playing in. It is unlikely that Bolanos will just slot into the starting lineup anyway. His first test may not come until a playoff game in the Copa MX, which would be a good opportunity for him to shine.
There is also no current attacking option off the bench that can really make an impact as Henry Martin and Juan Martin Lucero have not looked sharp this season. Miller "The Killer" can really be as valuable off the bench as in the starting 11 as he can bring some energy and momentum in a tight game when Eduardo Coudet may need a goal.
The signing is a positive one as it really adds depth to the squad and brings another option in the attack. However, Eduardo Coudet should not undermine how effectively his team is performing, and making changes to the squad could be detrimental going forward. It will be exciting to see how Iturbe and Bolanos do in their debut seasons in the Liga MX, and if Club Tijuana can continue its good form. The Xolos will travel to Mexico City to face Pumas UNAM away from home this Sunday, Sept. 10, but it is unclear if Bolanos will be ready to make his Liga MX debut.
Total Views: 148 ,
(Visited 56 times, 1 visits today)