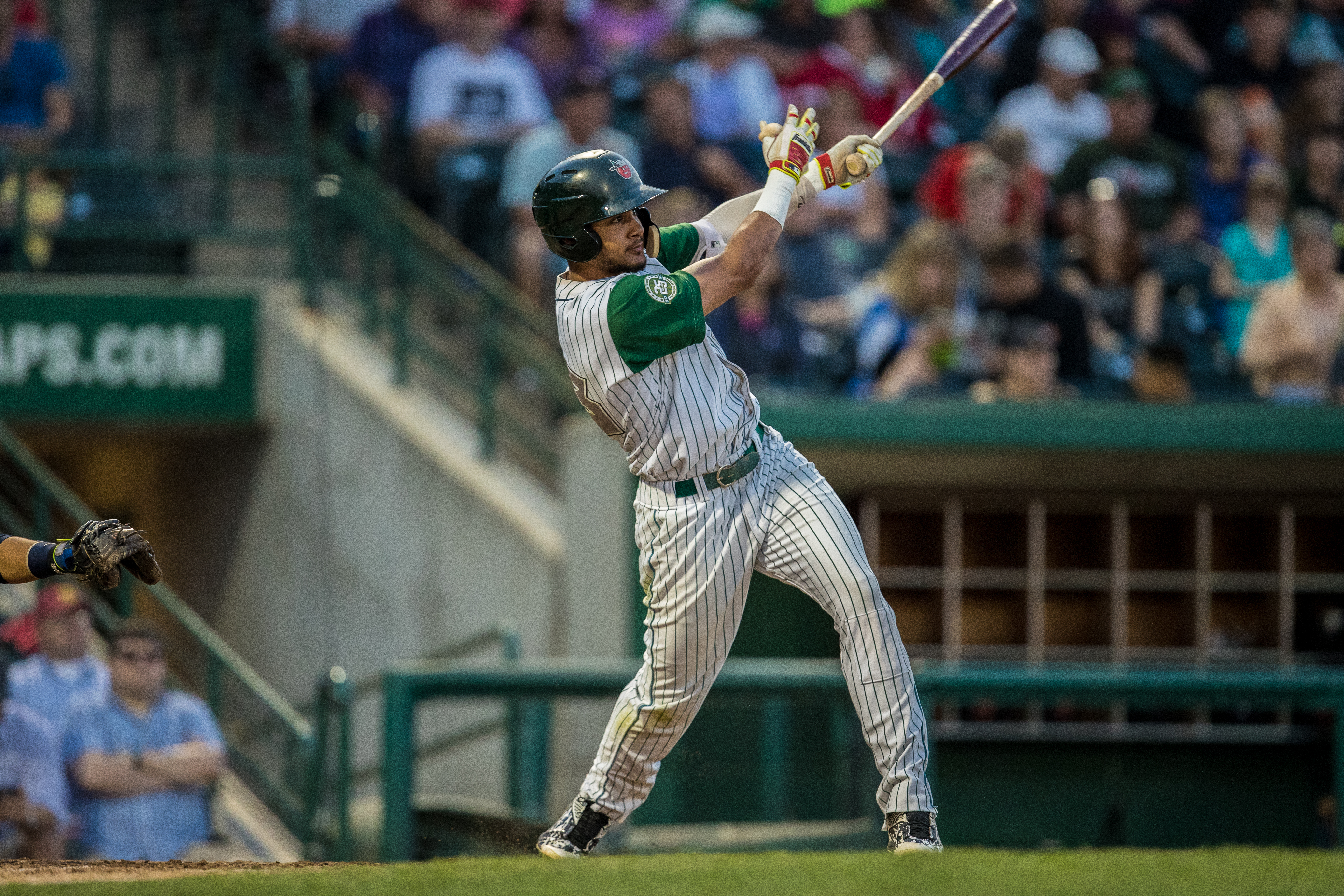 As the San Diego Padres added 17-year-old defensive wizard Gabriel Arias to Fort Wayne's roster a few days ago, there were whispers of a possible Fernando Tatis Jr. promotion.
Tatis has shown steady improvement in each and every month of his play in the Mid-West League and was surely deserving of a move upward within the Padres system. What surprised many is that the team is having Tatis skip the High Single-A level (for now) and report directly to San Antonio and Double-A.
The 18-year-old shortstop will be the youngest player in the Texas League and comes to the team on the cusp of their 2017 playoff run. The Missions won the first half of their season and currently have a half-game lead in the second half. There will be playoff baseball in San Antonio, and awarding Tatis with this opportunity is a nice gesture by the franchise.
Yes, I know Fort Wayne is also in a playoff race. They are however, not guaranteed to make it as they stand 2.5 games behind West Michigan (who won the first half). They also have Bowling Green ahead of them in the standings, so the team will need a little luck to reach the playoffs. The TinCaps are 5-5 in their last 10 games and honestly do not have the whole squad to fully compete just yet. In San Antonio, Tatis will be given a taste of advanced pitching, and most importantly, he will have the opportunity to play alongside players like Luis Urias, Cal Quantrill, Eric Lauer, and Josh Naylor in a playoff environment, players who have a real chance to be vital members of the major league Padres one day. This taste of Double-A will be interesting to witness for many in the baseball community. Jumping from Single-A to Double-A is no joke. His weaknesses will be exposed and adjustment are key to his future.
Fernando Tatis has had no problem adjusting so far in his first pro season. His strikeout to walk ratio has improved virtually every month and so has his on base percentage. In 117 games and 431 at bats this season, Tatis has recorded a batting line of .281/.390/.520 with a franchise record 21 home runs, 69 RBI, and 29 stolen bases. The young Dominican has struck out 124 times, but he did record 75 walks. In this day and age, it is very rare to see a player walk that much. Especially at the age of 18.
A promotion of this degree is rare, but this team has done it in the past. Last year, Austin Allen was promoted from Fort Wayne all the way to San Antonio at the end of the year. Allen was promoted to Double-A last year, but he started the 2017 season in Lake Elsinore and has been there the whole year despite performing relatively well. Tatis is no sure thing to skip Lake Elsinore completely. He could very well begin the 2018 season with the Storm. So don't assume anything yet.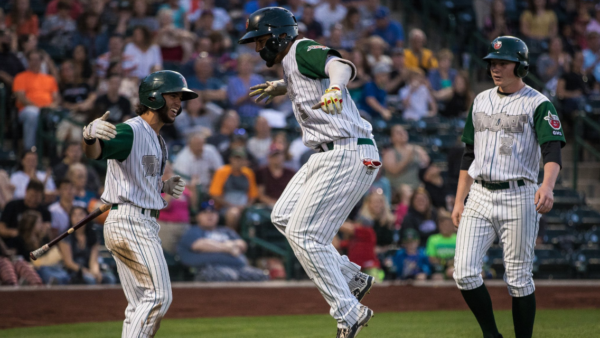 The TinCaps will miss their best offensive weapon, as Tatis was having a huge year in Indiana. His 151 wRC+ and .910 OPS are incredible for a player as young as he is. The teenager has a special talent and has made huge strides since joining the Padres. The TinCaps were well aware that they only had the youngster for a limited time. Tatis is the kind of player that fans really enjoy watching. He provides entertainment with both offense and defense. The enthusiasm he displays about the game of baseball is contagious.
Tincaps' manager Anthony Contreras had some comments about Tatis after learning of his promotion. "He's going to be greatly missed, but we wish him the best. That's what this profession is about. This league is about getting these guys ready to move up the ranks. He definitely deserves it and I wish him all the best in Double-A." The young manager will surely miss the heart and soul of his offense, but I am sure he is very proud of this young man and eager to see him take the next step in his career.
At this point, promoting Tatis to Double-A is a bit aggressive, but right on par with how the Padres have approached some of their prospects. Cal Quantrill, Joey Lucchesi, and Eric Lauer have all responded well to the challenge of being promoted. Ty France has also played well in San Antonio since being promoted from Lake Elsinore and there is no reason to believe Tatis cannot hold his own in the Texas League, even though he is only 18.
Fernando Tatis Jr. is the future of this team. If the young man can hold his own, or somehow improve on his numbers in Double-A, then the team will have huge decisions to make. You never want to rush a player, but there are some players who just develop more efficiently when they are constantly challenged. Fernando Tatis Jr. will be watched like a hawk for the next few weeks. Every at bat and play on the field will be scrutinized as we try to gather more information on him as a player. This promotion is much deserved and the excitement Padre fans feel is legit. What will he do next? We shall see.
Total Views: 623 ,
(Visited 1,645 times, 1 visits today)