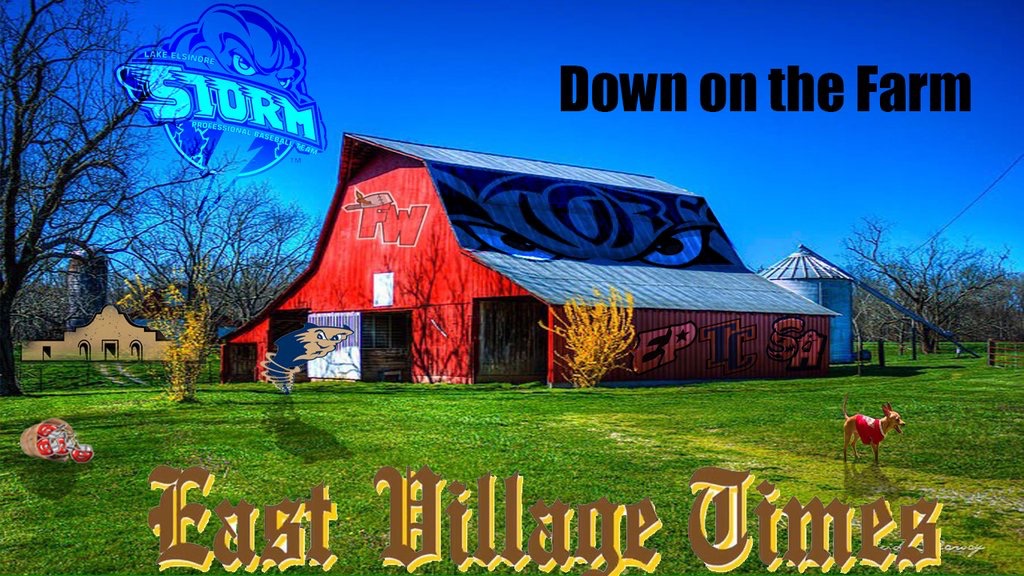 Travis Jankowski– OF, Triple-A, El Paso Chihuahuas
0-5, 4 K
At this current juncture, it seems less and less likely that Travis Jankowski is a part of the Padres' long-term plans. Prior to the start of this season, it appeared that Jankowski was going to get a lot of playing time to start the year. Even with his poor start at the big league level, the injury to Alex Dickerson left Jankowski with little competition for playing time. However, Jankowski missed several months with his foot injury and now has struggled during his rehab stint in El Paso. Jank is now hitting just .227 in just under 100 at bats since his return. Jankowski will probably see a big league promotion when rosters expand in September, but it's hard seeing him getting much playing time with several other people ahead of him in the pecking order.
Fernando Tatis Jr.- SS, Double-A, San Antonio Missions
0-3, 1 K
Making his Double-A debut with the San Antonio Missions, shortstop Fernando Tatis Jr. was quiet, going hitless in his first three at bats. However, it's hard to really dampen the shine of Tatis after he tore apart the Midwest League to the point where the Padres felt he was worthy of not just a promotion, but skipping a level entirely. It may take Tatis some time to adjust to better pitching, but as long as he doesn't look completely overmatched, which he didn't on Tuesday night, he should be just fine going forward.
Jacob Nix– RHP, Double-A, San Antonio Missions
0.2 IP, 7 H, 8 ER, 1 BB, 0 K
Perhaps the Padres chose to promote Jacob Nix to San Antonio a little earlier than they should have? Nix may be having the weirdest season of any Padres prospect to this point, as the right-hander has looked brilliant at times, like when he threw a complete game shutout in Lake Elsinore, but he has also had his blowups, like he had on Tuesday night. It's pretty evident that the stuff is there for Nix, but he has just lacked the consistency to put it all together on a regular basis. I have heard rave reviews about his pitches from scouts, but he has still struggled with commanding those pitches, which has at times led to outings like this one. Even so, Nix still has all the talent in the world and should be able to right the ship going forward.
Henry Henry– RHP, Short Season, Tri-City Dust Devils
6 IP, 5 H, 2 R (1 ER), 2 BB, 5 K
After running into some struggles with the Dust Devils, and making a start back in Rookie Ball, right-hander Henry Henry had a very successful return to Tri-City on Tuesday night. He gave up just one earned run on a solo home run in that start in the AZL, and he followed that with another strong six-inning outing back with the Dust Devils. It remains to be seen how Henry progresses going forward, but it's clear the stuff is there for the 18-year-old international signee.
Jeisson Rosario- CF, Rookie League, AZL Padres
0-2, 3 BB
This stat line doesn't really jump out, but it is always great to see a 17-year-old showing that kind of plate discipline and patience at the plate. Rosario has yet to really come into much in game power at this point, but he has demonstrated a great approach at the plate, as his walks have nearly matched his strikeouts so far. With that kind of maturity and advanced feel for hitting, Rosario could be a quick mover as he progresses up the minor league ladder.
MacKenzie Gore- LHP, Rookie League, AZL Padres
4 IP, 3 H, 1 ER, 1 BB, 7 K
With every start, MacKenzie Gore continues to look silly good while making opposing hitters look bad. Although he is just 18 and fresh off of playing high school ball, he could probably pitch at a higher level and have no trouble showing similar dominance. Fans are itching to see Gore pitch at a higher level before the end of the year, but they may just have to wait for the start of next year to see Gore facing some better competition. Until then, I hope we keep seeing videos like this of Gore making batters look absolutely silly.
.@Padres 1st rounder @Mgore181 strikesout rehabbing @Dbacks @NickAhmed13 on a nasty Curve #ProspectOne @InThisLeaguePod pic.twitter.com/it4zTyF3bX

— The Welsh (@IsItTheWelsh) August 23, 2017
Blake Hunt- C, Rookie League, AZL Padres 2
3-6, 2 2B, 1 3B, 2 R, 4 RBI
Of the three "catchers" the Padres drafted early in the 2017 draft, I use catchers in quotations because Jonny Homza was drafted as a third baseman before making the transition, Blake Hunt probably has the weakest hit tool of the three. With that being said, Hunt is much more advanced behind the plate than the other two, and clearly has what it takes to be a big league catcher based on that skill alone. He's going to need to hit more to reach the big leagues, but he looked solid at the plate on Tuesday night.
Total Views: 300 ,
(Visited 287 times, 1 visits today)