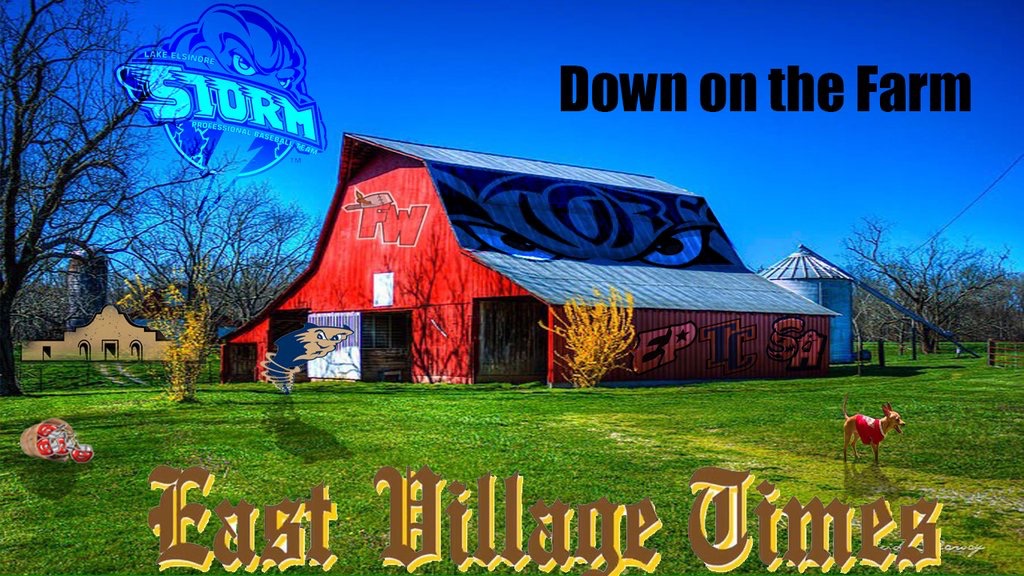 The San Diego Padres affiliates went 4-4 on Thursday.
The Chihuahuas lost, as Zach Lee was hit hard. Franchy Cordero went 1-5 on the night batting leadoff. The Chihuahuas only managed five hits on the night and three of them came off the bat of Rafael Ortega. Christian Bethancourt pitched a scoreless inning, lowering his ERA to 10.80 on the season.
The Missions stayed hot, as Brett Kennedy was yet again solid in his start. Luis Urias had a great day at the plate and Ty France was solid as usual. Noah Perio recorded two hits and Webster Rivas did as well behind the dish for the Double-A affiliate.
In Lake Elsinore, the Storm survived a rough start from Adrian De Horta. He gave up seven runs on the night, but the bats were alive as Rod Boykin, Fernando Perez, Edwin Moreno, and Kyle Overstreet all hit homers and Austin Allen went 4-5.
The TinCaps won on the day despite Fernando Tatis going hitless. Jim McDade pitched seven strong and Hansel Rodriguez put the final two innings in the books without allowing a base runner and striking out three.
The Dust Devils were being no-hit deep in the game Thursday night, until a double by Luis Asuncion saved the day. That hit was the only one on the night for the Dust Devils, as the team continues to strike out at an alarming pace. Austin Smith continues to throw well in Washington, as he has still not allowed a run in Tri-City.
The AZL Padres 1 team was victorious 13-3 as the team smashed four home runs. Jordy Barley, Jason Pineda, Angel Santos, and Daymo Olmo all went deep and Jonny Homza, Greg Lambert, and Jaquez Williams all recorded two hits. Former big leaguer, Cory Mazzoni, threw a scoreless inning and has not allowed a run in Arizona.
The Padres AZL 2 team was beat up pretty bad as Jamito Lebron gave up eight runs on eight hits in one inning pitched. Mason House recorded two hits, but the team could not get the job done after a demoralizing 4th inning in which Lebron was rocked.
The DSL Padres team lost, but Alison Quintero continues to look very good as the Padres have some excellent depth in the catching department. Moise Lugo went four innings, and took the loss as the team is now 11 games under .500.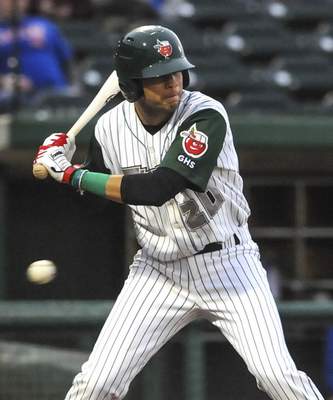 El Paso Chihuahuas (Lost 6-2) 44-47 overall

Rafael Ortega (3-4) 3b, Run
Zach Lee 3.2 IP, 5 H, 5 R, 3 BB, 5 K
Christian Bethancourt 1 IP, 1 H, 1 BB, 1 K
San Antonio Missions (Won 6-1) 54-36 overall

Luis Urias (3-5) 2B, 3 RBI, Run
Ty France (2-4) run
Brett Kennedy 7 IP, 3 H, 1 R, 2 BB, 6 K
Lake Elsinore Storm (Won 11-7) 44-47 overall

Austin Allen (4-5) 2b, 3 Runs
Kyle Overstreet (2-4) HR, 4 RBI, Run
Edwin Moreno (2-3)  2b, HR, BB, 3 Runs, 4 RBI
Fort Wayne TinCaps (Won 5-1) 40-51 overall

Hudson Potts (3-4) 2 RBI
Nate Easley (2-4) 2b, 3b, Run
Jim McDade 7 IP, 5 H, 1 R, 6 K
Tri-City Dust Devils (Lost 5-1) 14-14 overall

Luis Asuncion (1-4) 2b, Run
Ben Sheckler 5 IP, 10 H, 5 R, 2 ER, 2 BB, 3 K
Austin Smith 1 IP, 2 K
AZL Padres 1 (Won 13-3) 8-7 overall

Jordy Barley (3-6) HR, 3 RBI, 3 Runs, 2b
Jonny Homza (2-3) 2 Runs, BB
Jason Pineda (2-3) HR, 2 Runs, 3 RBI
AZL Padres 2 (Lost 11-3) 8-7 overall

Mason House (2-5) 2 K
Blake Hunt (1-3) 2 RBI
Ramon Perez 4.1 IP, 4 H, 2 R, 2 BB, 5 K
DSL Padres (Lost 5-3) 10-21 overall

Alison Quintero (3-4) 2 Runs, 2b, 3b, RBI
Danny Tovar (1-5) 1 K
Moises Lugo 4.2 IP, 4 H, 4 R, 3 BB, 2 K
Total Views: 628 ,
(Visited 432 times, 1 visits today)