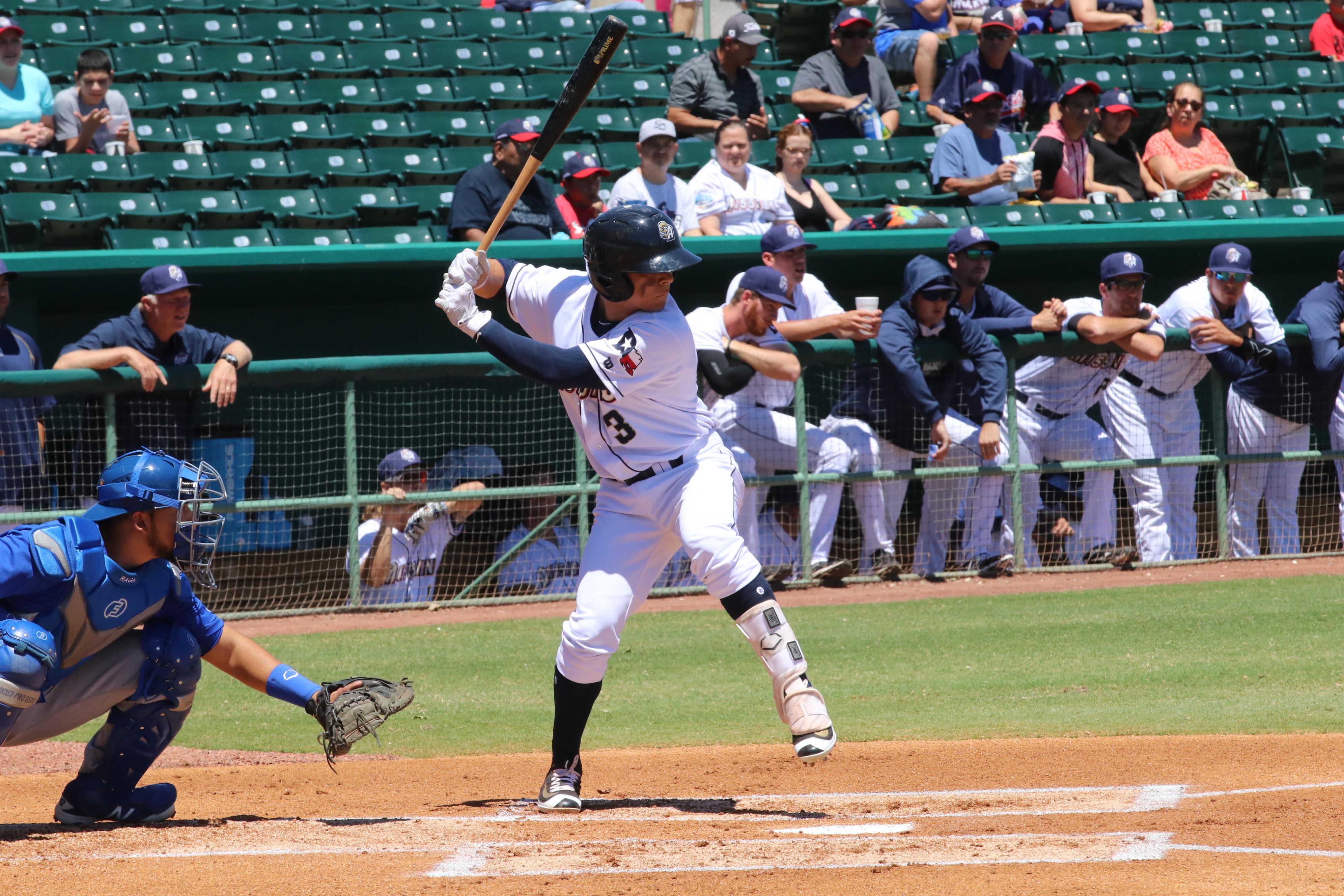 San Antonio Missions
This young man has not slowed down as he has climbed the ladder of the Padres' affiliate teams. Now in San Antonio, Urias has just turned 20 and is batting .304 on the season in 76 games and 296 at bats. The power is not there yet, indicated by his .402 slugging percentage, but he has hit two home runs on the year. His power numbers are lacking, but because he is so young, he could develop decent gap power in time. Luis Urias probably will never be a huge power threat because of his size, but his intangibles are off the charts.
Urias just continually barrels up the baseball, while hardly striking out. He has struck out 41 times this season while walking 44, and maintains a .400 on base percentage. The young right-handed hitter looks to be a solid #2 hitter as he has excellent plate discipline. With Urias currently playing solid in Double-A, a promotion might be in order very soon. There is no reason to believe he will not succeed in El Paso, so he could be up as soon as September if the team can make room on the 40-man roster. His biggest issue is that Yangervis Solarte, Cory Spangenberg, Ryan Schimpf, and Carlos Asuaje are all ahead of him on the depth chart at second base. I know he has been playing short, but his future seems to be a second. Urias looks to be the future at the position. It is just about making room for him at this point.
This man could probably be pitching in the major league right now, but is buried slightly by the Padres sudden depth in left-handed pitching talent. The big southpaw has been pitching in El Paso recently, but started the year with the Missions, going 2-1 with a 3.71 ERA in 26 innings pitched. He struck out 45 batters in that time while walking 12, featuring a mid 90's fastball and a serviceable breaking ball.
With Brad Hand all but on the way out the door, Wieck could very well get a call-up this season. He has the ability to throw strikes, and at the age of 25, he is ready maturity-wise. The native Texan is patient and just want to throw the rock, so his head is in the right place. Very soon, Padre fans will be aware of who Wieck is and he could have a decent major league career when it is all said and done.
El Paso Chihuahuas
The first of the three from El Paso to reach the major leagues was Dinelson Lamet. He has been lights out at times, but has also struggled in a few starts. With the Padres, Lamet has gone 3-2 with a 5.35 ERA and a 1.11 WHIP. He has struck out 50 batters in his seven starts and 37 innings pitched. The right-handed pitcher looks like he is here to stay. His fastball reaches the upper 90's and his secondary has been refined. Lamet could be really special.
Another pitcher who started in Triple-A, but will likely never go back, is Maton. His spin rate is incredible and so is his moxie on the mound. He has ice water running through his veins and could very well be the closer of the future. So far, he has gone 1-0 with a 1.74 ERA in his first 12 games in the majors. The 20th-round selection (597th overall) in the 2015 draft has certainly progressed as he was the first player drafted by A.J. Preller to reach the majors.
For a few weeks we saw how special this man can be on the baseball diamond. He was playing stellar defense in center and racking up clutch hit after clutch hit. Then the wheels fell off a bit and reality hit for this 22-year-old. He struck out 42 times in 87 major league at bats this season, which is horrifying. He did manage three home runs and looked as though he has the ability to play center field moving forward, so that is something to be excited about. Cordero will obviously need to refine his approach at the plate, but you have not heard the last from this young man.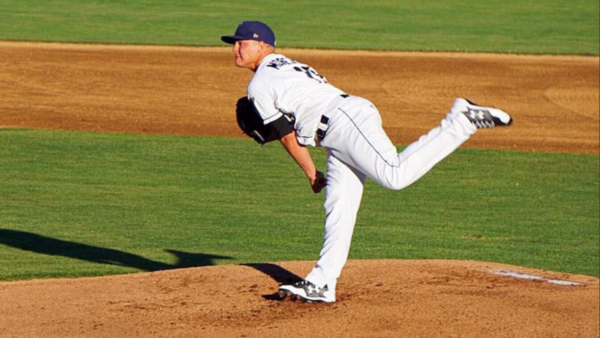 Tri-City Dust Devils
Michel Baez
He started in Tri-City, and that did not last long, as he started for the TinCaps on July 4th. Baez went five shutout innings, striking out nine batters without issuing walk, and only allowing two hits. He features a mid to high 90's fastball that is described as the easiest gas in the system. He will stay in Fort Wayne for the near future, but a promotion to Lake Elsinore could be in order eventually. Baez is 20 and it is good to see him progress this fast. Keep an eye on him. He looks to be really special.
Kevin Melean
This 18-year-old is showing great skill at a young age. He is playing stellar defense at short, second, and third this season for Tri-City. In his first 71 at bats, Melean has put up a .296/.359.338 batting line. Melean is not a big name, and its really early, but the Padres are surely happy with his progression so far in 2017.
Much was expected from this Cuban hurler when the Padres gave him $11 million this past international spending period. He has not disappointed so far in Tri-City, where he has gone 1-1 in his first four starts, recording a 3.79 ERA. Morejon has struck out 17 in 19 innings pitched and has only walked one batter. He features a mid-90's fastball and seems destined to be promoted to Lake Elsinore or Fort Wayne relatively soon. He is an enigma right now. He could progress rapidly, but more evaluation against higher caliber hitters is needed to predict when he could pitch at Petco. He is 18, so there is really no rush. Of all the players on this list, Morejon has the highest ceiling. He is described by some evaluators as an ace pitcher in the making.
Total Views: 1450 ,
(Visited 2,079 times, 1 visits today)