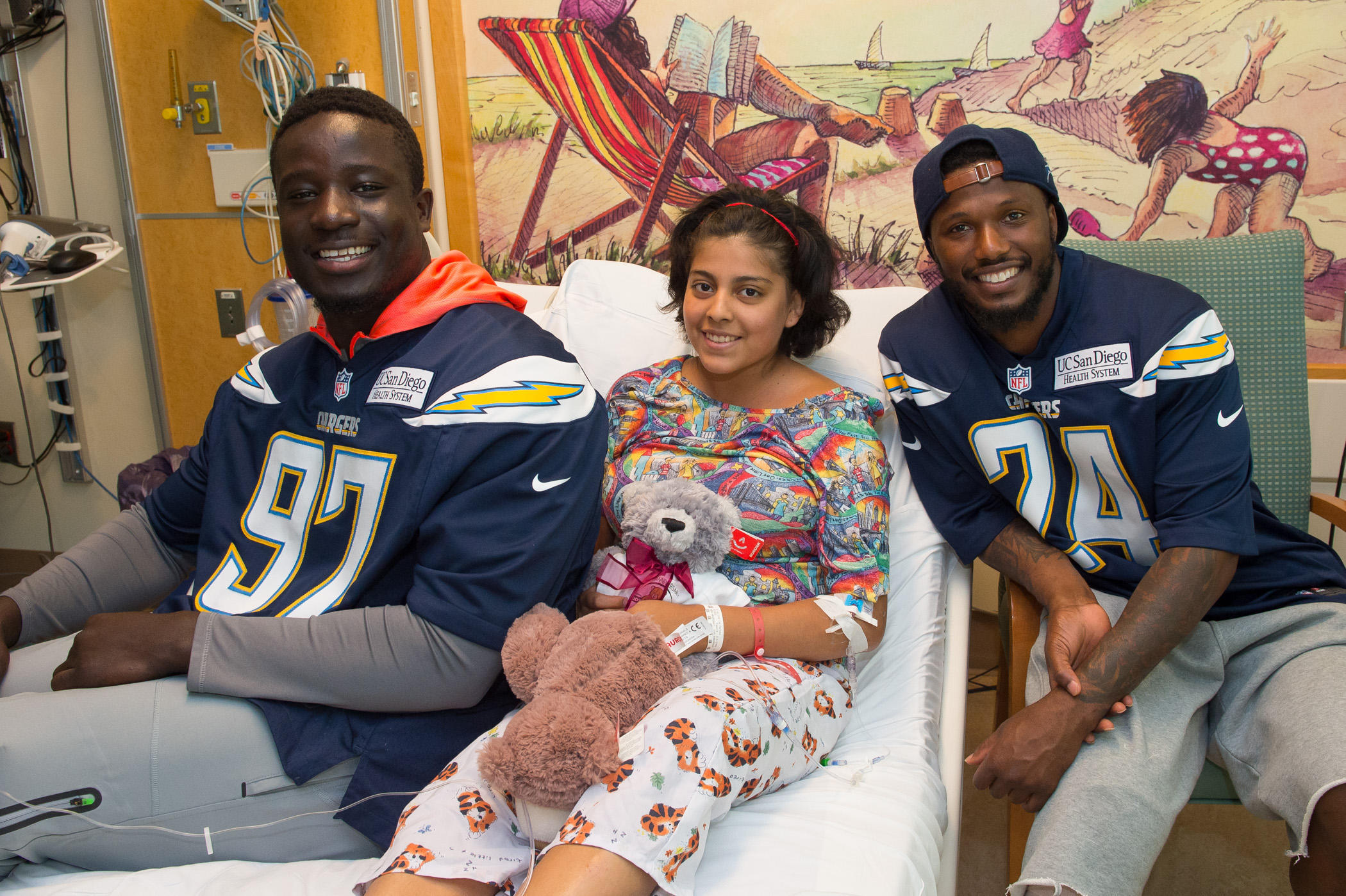 In case you haven't heard or haven't been keeping up with some of the things the San Diego Chargers are doing off the field, then I don't really blame you all. Yes, we've been focused on how disappointed the team has been making us, and the rumors are flying if our beloved team is leaving to Los Angeles, but let's focus on some of the good off the field, such as a great nomination for one of our own.
Linebacker Jeremiah "Jerry" Attaochu was one of the 32 nominated earlier this month for the 2016 Walter Payton NFL Man of the Year award, presented by Nationwide. This award is one of the NFL's most prestigious honors, which recognizes players for their excellence on and off the field.
The award was established in 1970 and named the NFL Man of the Year Award. It was shortly renamed after the late Hall of Fame Chicago Bears running back Walter Payton to honor his legacy as a humanitarian.
Attaochu launched Glory's Hope Sickle Cell Foundation, named after his sister, Glory, who was diagnosed with Sickle Cell Disease when she was younger. The foundation was created to shed light on the painful disease and support research in the United States and in Africa. His foundation organizes conferences, workshops, and seminars in Africa through churches and health and Christian-based organizations. This past summer, Attaochu also hosted a blood drive at Howard University in D.C. to benefit the foundation's work.
Aside from working hard through his foundation, he's also participated in many events and campaigns for the Chargers with the community, such as being a spokesman for the San Diego Domestic Violence Council and participating in events and camps.
Last year, Anquan Boldin, wide receiver of the San Francisco 49ers won the award. The last Chargers player to receive the award was running back LaDainian Tomlinson in 2006.
Attaochu was a second-round draft pick in 2014 and has been a helpful addition to a struggling Chargers team. Despite playing only eight games with just two sacks this season, he's definitely been trying to help boost a team who needs it.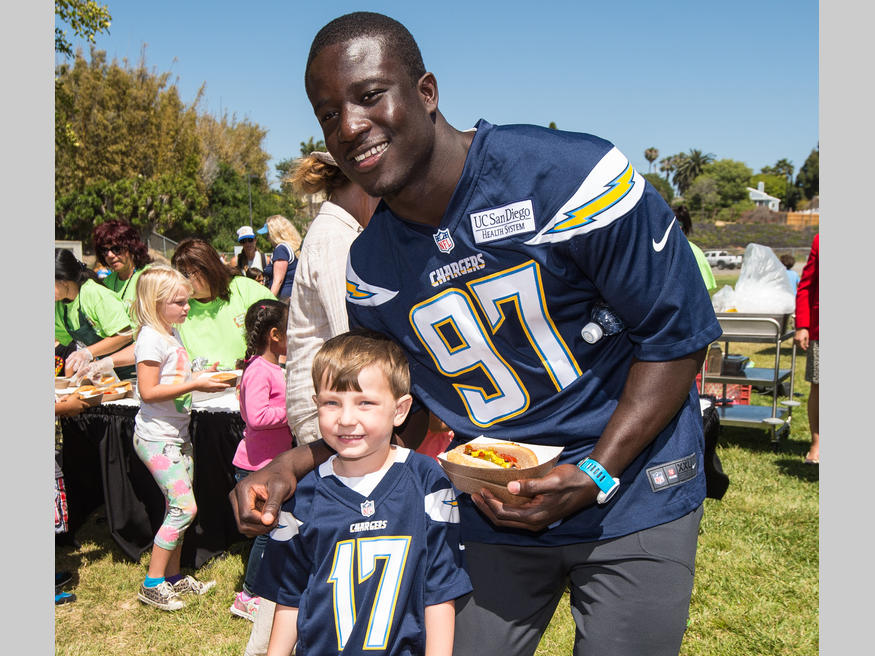 Finalists will be announced in January 2017 and the winner will be announced in Houston at NFL Honors, a two-hour prime time awards special, the night before Super Bowl LI. The winner will be chosen by a panel of judges, the commissioner of the NFL, Connie Payton (the wife of Walter Payton), the previous year's winner, and former players.
Along with this award and a donation to a charity of their choice, each nominee will be given a donation in their name in his club's market to implement the NFL and United Way's Character Playbook Program. As a result of the enhanced contributions, a total of $1 million will be donated in the name of the 2016 Walter Payton NFL Man of the Year, with $500,000 going to a charity of his choice and $500,000 supporting the expansion of Character Playbook across all NFL markets.
The two finalists will each receive a $125,000 donation to the charity of their choice and a $125,000 donation in their names to expand Character Playbook, and the additional 29 team winners will receive a $50,000 donation to their charity of choice and an additional $50,000 donation in their name to implement Character Playbook in their club market.
With social media being a big buzz in this generation, Nationwide will also host the second annual Charity Challenge. As part of the challenge, each nominee will have a unique hashtag, and fans will be encouraged to tweet using the player hashtags. The player hashtag that generates the most mentions will win an additional $25,000 donation to his charity of choice.
Currently leading the charity challenge is Torrey Smith of the San Francisco 49ers, followed by Greg Olsen of the Carolina Panthers and Arthur Moats of the Pittsburgh Steelers.
I don't blame most of you for not keeping up, just because we've all been wondering what in the world the Chargers are doing on the field. Are they really even playing anymore? With just two games left in the season and already being out of playoff contention for the third straight year, it is time to wonder what more needs to change. Fire McCoy maybe? With that speculation continuing to boil, it wouldn't be a surprise. But up next, the Cleveland Browns, who have not won a game in, well, a very long time. I just hope, as do many, that the Chargers will not be the team to hand the Browns their first win. But if that does happen, well, hello being a Chargers fan I guess.
To all of you, thanks for sticking around for your wonderful Chargers and, as always, Go Bolts.
Total Views: 2306 ,
(Visited 121 times, 1 visits today)