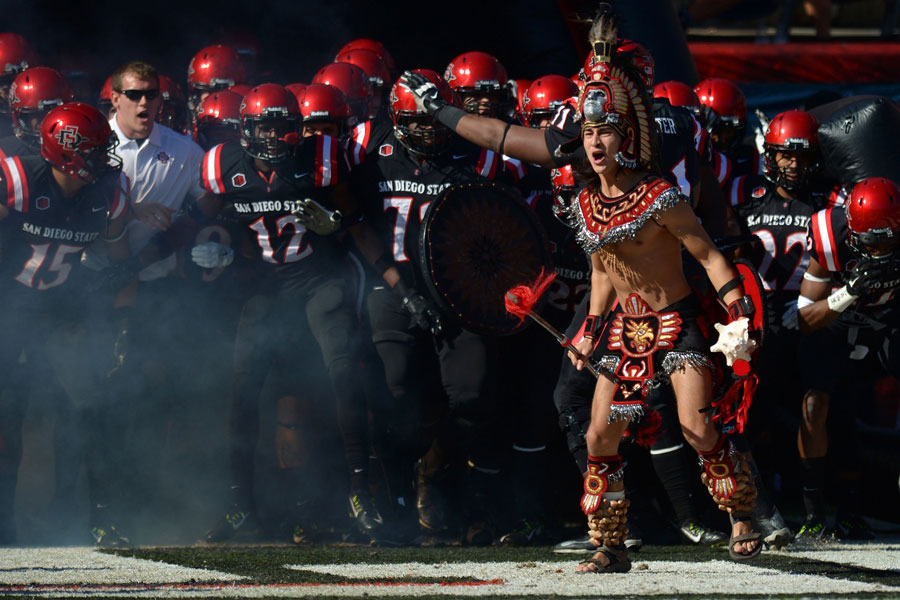 San Diego State Aztecs
Football isn't gone from San Diego entirely. The Aztecs still exist, and are coming off their most successful run in history over the past few years. The Aztecs have won consecutive MWC Championships, and are hungry for a third title. I think if you're a football fan in San Diego, you should have already been supporting the Aztecs, but if not, there's no better time than right now.
Tickets to the Aztecs game are very affordable. It'd be a change of scenery to go out and support college kids that are also athletes, instead of NFL millionaires. Rocky Long, head coach of the Aztecs, is a hard-nose coach, that doesn't take crap from anybody. Rocky Long and the Aztecs have also been bringing in some great recruiting classes to an already solid team.
Last season, RB Donnell Pumphrey broke the NCAA all-time career rushing record. This adds to the Aztec football legacy. The new starting running back for the Aztecs in 2017 will be Rashaad Penny, who ran for 1,000 yards himself last season as a second-string RB. He is a big, bruising back that will be very exciting to watch.
It's time for the Aztecs to become San Diego's football team.
Baltimore Ravens 
The Ravens signed beloved safety Eric Weddle last year, after he and the Chargers had a sour goodbye. Weddle was fined during the last game of the season for sitting on the sidelines during halftime to watch his daughter perform. That is no way to treat a player that has given your team and community so much.
Weddle recruited another fan favorite from San Diego, RB Danny Woodhead, this off-season. The two have already posted pictures of off-season workouts, and have called out the Chargers on social media. The two are recruiting Ex-Charger fans to Baltimore as well.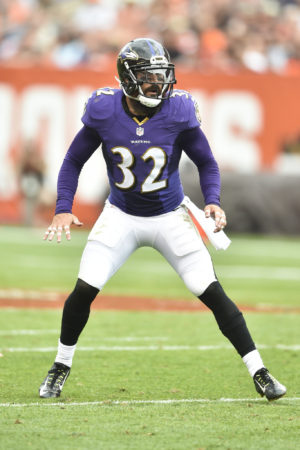 I loved watching Weddle and Woodhead play in San Diego, as did many, but for me personally, the two aren't enough for me to switch teams. Weddle claimed the Ravens' ownership treats the players much better. He tweeted about feeling bad for his boy, King Dunlap,after the Chargers released him one day before his salary bonus.
Seattle Seahawks 
The Seahawks have built a pretty solid legacy in the recent years, with a Super Bowl win, and competitive seasons each year. Seattle is one of the more respected organizations in the league. People in Seattle are DIE HARD fans. Joining a fan base like that wouldn't be such a bad thing.
Oakland Raiders
It pains me to say, but the Raiders have a good thing going on with their organization. Head coach, Jack Del Rio, has earned raves for his risky play calls and attitude on the field. Derek Carr is a superstar in the making, potentially a future MVP of the league. The Raiders have been doing very well in free agent signings, and still are in the top 5 with cap space.
Although I would never switch teams to my hated rival, the Raiders do make some sense. There are already so many Raider fans in Southern California. Also, the Raiders may end up relocating to Las Vegas. Vegas isn't too far and it would be pretty cool to root for a professional franchise from Vegas. If the Raiders are to relocate, rumors have surfaced about them possibly playing in Qualcomm for two years until their new stadium is built.
Yes, they are the RAIDERS, but it could make some sense for an Ex-Charger fan to root for them.
PAGE 4 LINK BELOW
Total Views: 9609 ,
(Visited 1,790 times, 1 visits today)