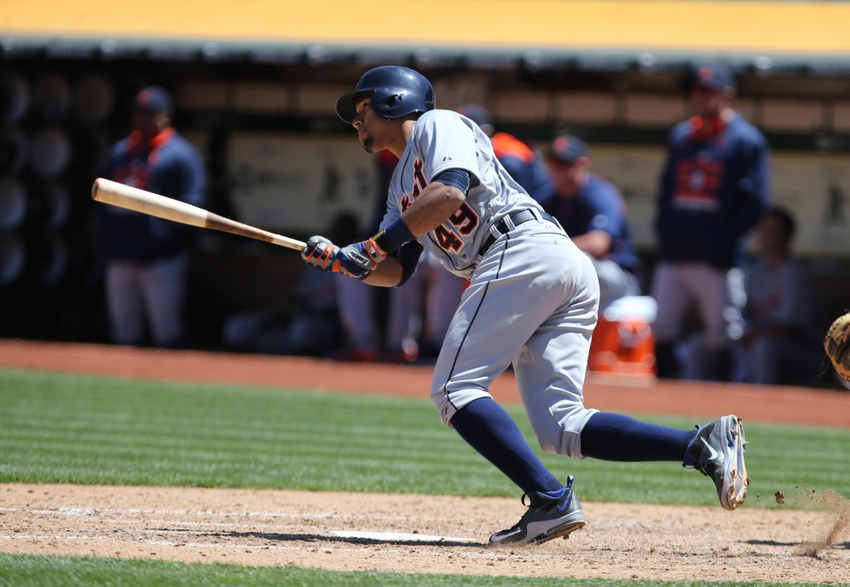 As spring training evaluations and player and prospect(s) showcasing continues to narrow down competition for the San Diego Padres, they remain interested in upgrading their shortstop candidates. According to Jon Heyman of Fanragsports.com, the Padres are searching for a shortstop, and he notes that their preference would be a player that is controlled beyond 2017.
The Padres have, of course, signed Erick Aybar to a minor league deal, but his regression on both sides of the diamond might limit him to roster depth. He's shown well thus far in spring training, but his bat appears it has slowed down significantly, and his range is also suspect.
In addition to Aybar, the Padres have Luis Sardinas — who may have the inside track for the starting job. He made a solid impression last year and has played decently this spring. That said, it doesn't appear they're satisfied with the status quo internally.
Throughout the off-season, the Tigers have been linked to the Padres — as they have been looking to bolster their outfield core; in particular, center-field. In addition, both teams have depth at positions of weakness for the other team.
It begs the question: as they're a match on paper, can they find a mutual package or player swap to facilitate a trade?
Currently, the Tigers internal leading CF candidates in camp are Mikie Mahtook and Tyler Collins. However, earlier this year the Padres were rumored to have offered CF Travis Jankowski for slick fielding shortstop, Jose Iglesias.
MLB.com's A.J. Cassavell has noted that Iglesias has been on the Padres' list of coveted shortstop trade options. It remains to be seen if there were other players involved in that rumored trade proposal. Iglesias would be a major upgrade, and while he is of the light-hitting, glove-first variety at short, he is an elite glove-first shortstop, and wouldn't need to hit much to be invaluable.
Unfortunately, he isn't as controllable as the Padres' preference, and Jankowski keeps raising his stock with his elite defense and base running skills, and he is also drawing high praise for his hard-nosed, ballplayer mentality from the coaching staff. Moreover, Jankowski is controllable, cheap, and with the Padres' window to compete, it doesn't appear to coincide with Iglesias' controlability.
Suffice it to say, such a 1-1 player swap is probably not advantageous to the Friars long-term. Iglesias does have two years of control remaining — tightening the aforementioned window, minimizing that specific match working. But at the price of Jankowski, that would appear too steep. And I agree. Yes, the Padres desperately need a shortstop upgrade — that has long been a positional black hole, but they're not going to upgrade to simply upgrade during their rebuilding process — especially if that raises questions of potentially hindering their long-term window to compete, and continue to get the most value from each player-commodity.
As I thought about the potential match between both teams, I kept wondering what it would take to get a deal done that would satisfy both parties without hindering their current team direction short and long-term.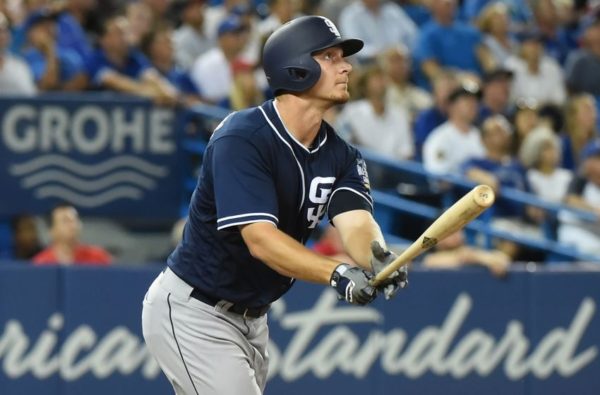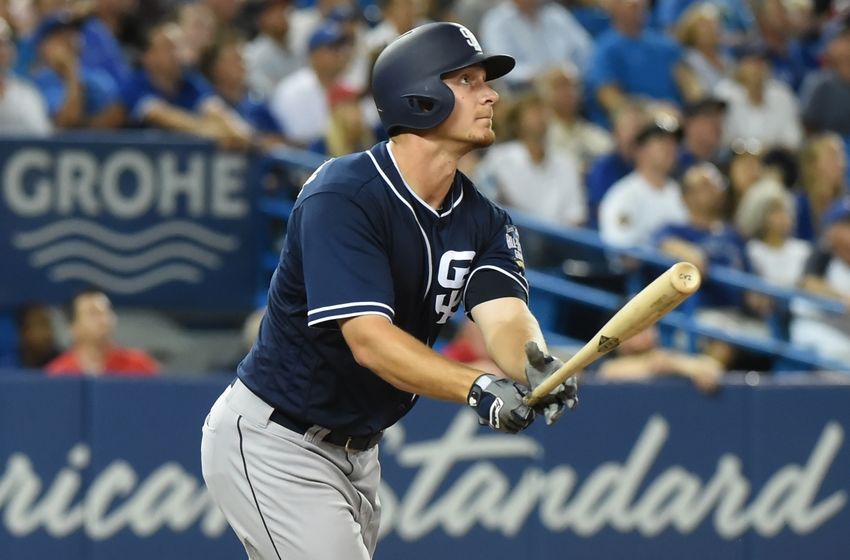 While the Tigers look at prioritizing center field as I noted, they also could benefit from bolstering their bullpen. Detroit ranked in the bottom half last year in several relief categories; from opponents batting average, to strikeouts and WHIP among MLB. They did improve more than I had initially thought, but there's ample room to improve their continuous Achilles heel.
The Padres have quickly replenished their relief core and have an abundance of bullpen depth, a copious amount of attractive left-handed relievers, and have no shortage of outfielders.
Could the Padres entice the Tigers with a package of relief pitching and an outfielder — that could be expendable to the Padres, not named Jankowski or Manuel Margot?
I had wondered if Detroit would be interested in a LHP — Ryan Buchter and Alex Dickerson package for either SS prospect — Dixon Machado and possibly starting pitching, or Iglesias with lower level upside prospect(s)?
Machado is having a nice spring, and while he's not an elite prospect, should stick at the premium position, and has made strides offensively. Dixon Machado has only one extra base hit this spring, but is batting .304/.346/.348 with the most hits (7) in Tigers camp thus far.
The Tigers ranked well last year against right-handed pitching, but they ranked dead last in MLB in extra base hits from left-handed hitters. While their emphasis is CF, it's possible they would look to fill other holes if they cannot address their most obvious ones.
Dickerson could be attractive to any team, as he's becoming an extra base hit machine, and an improved defender in the outfield that could supply a team lacking pop from the left side as an affordable alternative. As for the Padres, Dickerson may be more of a complimentary piece to Jankowski in left — and they hit from the same side of the plate, despite different skill sets.
In addition, OF Jabari Blash is having a very strong spring, and he could fit a complimentary role — paired with Jankowski, from the right side with power more suitable to play match-ups and squeeze the optimum production out of the outfield. Blash has been among leaders in HR's and OPS, and no one has more spring training RBI.
The Padres also have CF prospect, Franchy Cordero, who's destroying the Cactus League. However, his ceiling is much higher than Jankowski's, his prospect status is rising, and the Padres may covet him more as his production is catching up to his tools.
There's probably not a better prospect for an organization showcasing his vast improvements than Franchy.
There's a deal there between both teams to be had, and one could be beneficial for both sides both short and long-term.
The question is: what players make most sense and will they be able to find mutual ground before opening day, or even the trade deadline, to finalize a deal?
As spring training draws closer to opening day, roster construction, current deficiencies, player showcasings, and injuries could dictate some shuffling and late off-season upgrades.
Stay tuned…
Total Views: 8569 ,
(Visited 2,634 times, 1 visits today)