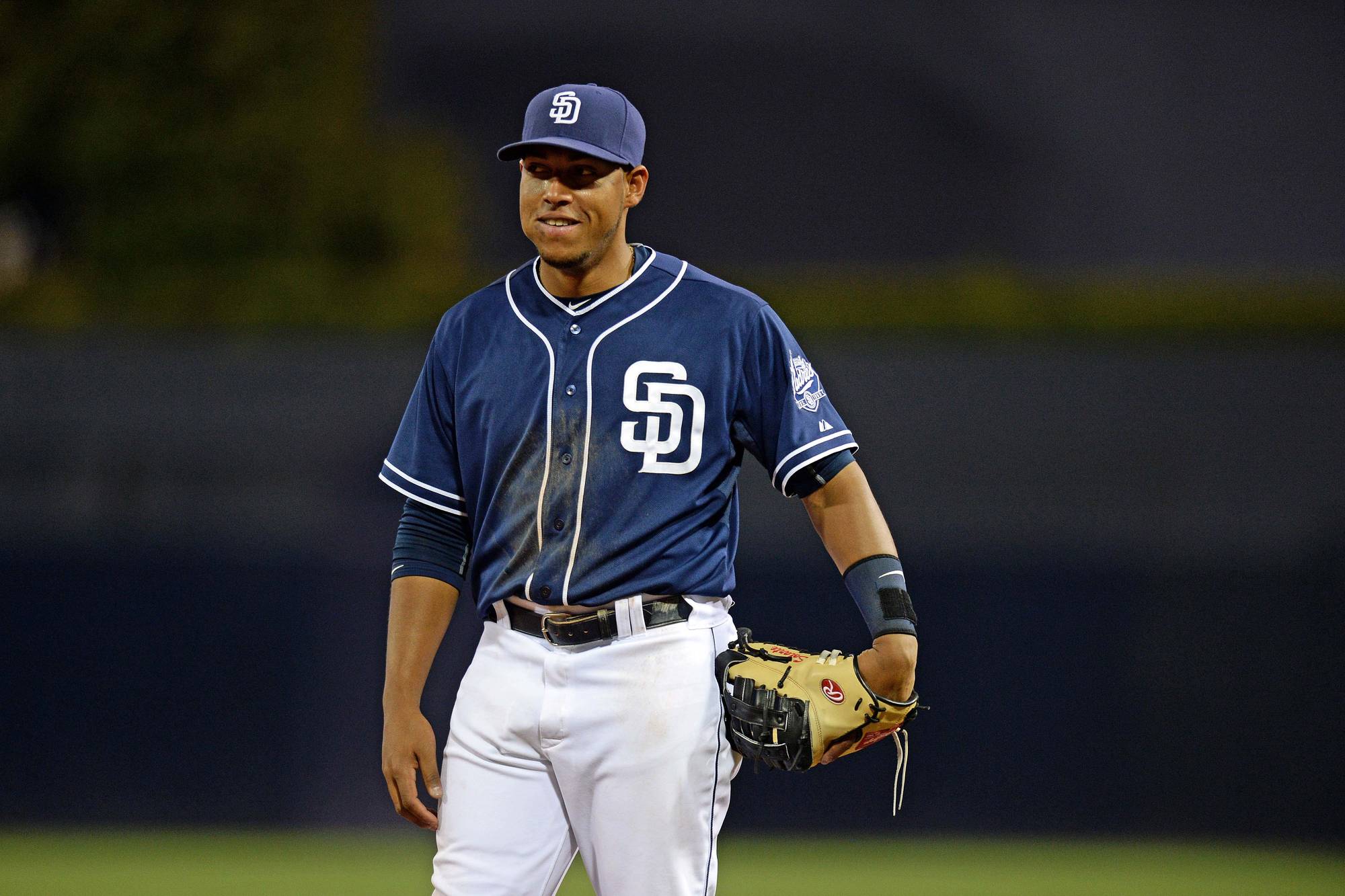 Ken Rosenthal of FoxSports.com had opined that the Padres may try to optimize Yangervis Solarte's value from a position of modest depth, in an attempt to further their rebuilding process.
Rosenthal goes on to suggest teams with second or third base vacancies that could be of interest. However, I wonder if he would be a backup plan to teams who fail to re-sign their Plan-A players; such as a Justin Turner type, or Mike Napoli, DH, or corner infield spot — to their free agency wish list?
Solarte's versatility won't hurt the Padres if they decide to capitalize on his value, while they continue to scour organizations for top-tier pitching and middle infielders — namely at shortstop, which has long been an organizational black hole.
In addition to the aforementioned selling high during a rebuild, the thinking here is also in correlation with other options, such as Cory Spangenberg, and the emergence of Ryan Schimpf, and maturation of prospect Carlos Asuaje. Spangenberg and Asuaje may be more prototypical second basemen, but all three could take over the reins if the Padres' front office found the right deal. Moreover, as I noted, given the dearth of pitching and lack of solution at short, it may be advantageous to strike now while Solarte is coming off a career year of sorts.
It should be noted that advanced metrics (albeit a small sample size) have Ryan Schimpf as a better defender at third, and a well below average defender at second thus far. That could be another factor behind potentially moving Solarte this off-season.
New York Mets
The Mets could look to bolster their infield and shuffle some roster spots to fit in Asdrubal Cabrera or Jose Reyes since David Wright's future health is questionable. Also, Reyes will be a free agent after the year, and Cabrera will be too unless the Mets pick up his 2018 option. Given that, it appears to be a good match on paper. Furthermore, they're flush with shortstop prospects and have some attractive pitchers to make a deal both teams could benefit from.
They have shortstop Gavin Cecchini, who could be ready now and whom I've spoken of before. In addition, they have one of the top shortstops in all of baseball in Amed Rosario. However, there are other attractive plus defenders in their system to go along with some upside prospects.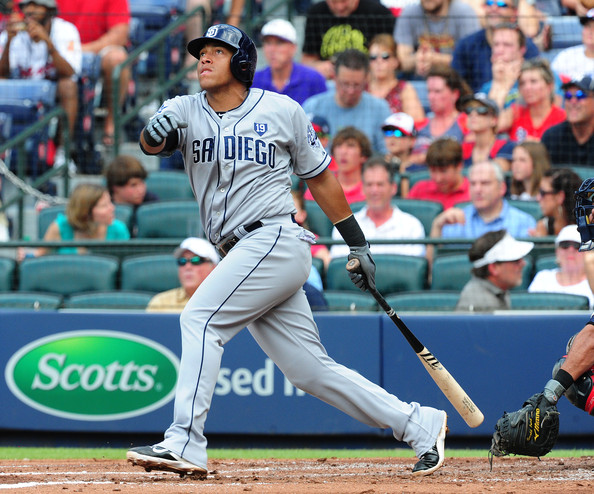 Andres Gimenez has ample upside, but is also 18 and probably three years away. That said, the upside is there and he has the tools to impact the game on both sides of the diamond. He is a plus defender at short with a plus arm, and run and hit tool that makes him extremely appealing across the board. Heading into the international draft period, he was rated 19th on MLBPipeline.com's Top-30 Prospect list.
The Padres would undoubtedly prefer to add MLB-ready talent to fill the shortstop void, but perhaps Luis Sardinas could serve as a stopgap, given the lack of depth at the MLB level and difficult market. They could look to alternatives with less upside in that case.
St. Louis Cardinals
That brings me to the Cardinals, as each franchise (Padres and Cardinals) has familiarized themselves with one another recently in the Jedd Gyorko/Jon Jay trade, and they have middle infield depth. El Cajon native Greg Garcia could be interesting as well for a fallback type to other higher ceiling players and wouldn't break the bank or trade return.
He is an excellent defender, gets on base, and can hit a little. The Cardinals have a myriad of options up the middle with Jhonny Peralta back healthy, Gyorko, Aledmys Diaz, and Kolten Wong. The Cards are in search of left-handed power to replace Brandon Moss, balance the right-handed heavy lineup, and hopefully simultaneously improve defensively. The solution would be a superior defender like Travis Jankowski to solidify their outfield defense, or a guy like Alex Dickerson from the left side that could supply a near comparable output to their departing outfielders, Matt Holliday and Brandon Moss.
Travis Jankowski posted a higher WAR than Moss, and Dickerson posted an almost identical WAR to Matt Holliday. I understand those evaluation measurements shouldn't be taken as gospel, but it could make sense. I wouldn't give up either Jankowski or Dickerson in a straight player swap, but maybe there's pitching they could add?
There's also a chance the Padres look at their internal options during the Rule-5 Draft. The Cardinals will almost certainly add top prospect Edmundo Sosa to their 40-man roster. However, given their ample depth and precious roster spots, that could expose others like Eliezer Alvarez. Alvarez isn't rated highly, but has tools and has performed well enough to garner serious consideration.
Keep an eye on this years Rule 5 Draft.
PAGE 2 LINK BELOW
Total Views: 13003 ,
(Visited 3,280 times, 1 visits today)