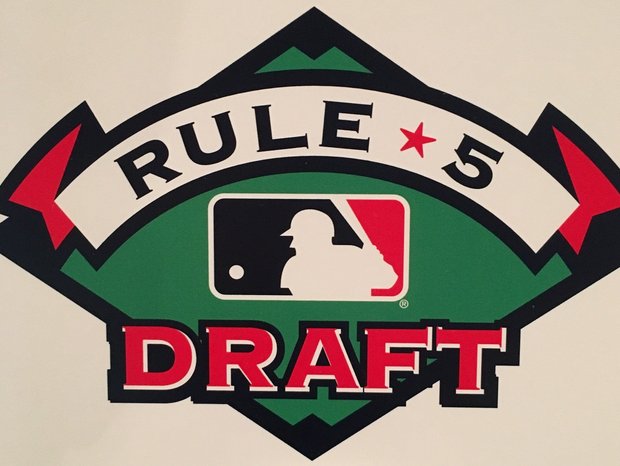 Why is there a Rule 5 draft?
The Rule 5 draft's inception began to prevent teams from stockpiling a plethora of young players on their minor league affiliate when other teams would be willing to have them play in the majors. The Rule 5 draft is named for its place in Major League Rules.
What are the Rule 5 draft rules?
Those of whom are eligible for selection are composed of players not on the 40-man roster who signed in 2012 at 18 years old or younger, or in 2013 at 19 years or older. A team that makes a selection during the major league juncture of the Rule 5 draft must pay $50,000 and devote to carrying the selected player on its active roster through the entirety of the season. A selected player can be offered back to the original club for $25,000. If a player is injured they must remain on the 40-man roster. An injured player must spend a minimum of 90 days on the active big league roster to fulfill Rule 5 eligibility requirements. Completing a year under the requirements, the player's contract becomes said team's property. If the team is successful in doing so, they can option him like they could any other player on the 40-man roster.
When does the Rule 5 take place?
The Rule 5 draft is December 8th, at the end of the winter meetings.
The Padres protected top prospect shortstop Javier Guerra, (Craig Kimbrel trade) pitcher Andrew Lockett, converted catcher-reliever Jose Ruiz, and toolsy outfielder Franchy Cordero. I was surprised to see Yimmi Brasoban and Michael Kelly unprotected. Yimmi may be a long shot as he's recently undergone a stem cell procedure to avoid further arm issues. Kelly has come on so quickly this last year that the logic behind not protecting him may be that he lacks polish and the track record to be selected. Although, a baseball evaluator last year told me that he believed he would be a starting pitching candidate at the end of last year. So, I'm not positive that he won't be chosen.
The Padres picked four Rule 5 players last year. Will they be as active this year?
While they might not draft four guys like last year's unprecedented selections, the Padres will be very much scouring the 29 other teams' rosters in an attempt to find another gem like last year's, in Luis Perdomo.
I'd be shocked if they didn't make a least one selection. My guess is they will make at least two, if players they covet are available.
Who might the Padres be interested in?
They could go with a combination of high-ceiling guys and MLB-ready prospects in an attempt at adding upside talent and immediate help on the 25-man roster. However, considering the rebuilding process and emphasis on high-end talent with loud tools, the Padres may try to stash a player who isn't quite ready but has more potential, than a guy who may contribute more this year.
Let's take a look at some possible teams and players the Padres might be eyeing.
PAGE 2 LINK BELOW
Total Views: 18343 ,
(Visited 3,727 times, 1 visits today)